The term stockbroker, or registered representative, refers to individuals who work in a securities sales capacity for broker-dealer firms. Registered representatives in Georgia must become licensed to sell securities through the Georgia Secretary of State, Securities Division before they can solicit clients.
<!- mfunc feat_school ->
Featured Programs:
Sponsored School(s)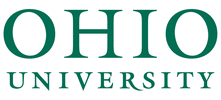 <!- /mfunc feat_school ->
To become licensed, you must first become employed by a broker-dealer firm. Your firm's compliance department will assist you in registering through the Financial Industry Regulatory Authority (FINRA)'s Central Registration Depository (CRD). Once your registration is accepted, you will be allowed to work with clients as a licensed registered representative.
Step 1. Get Your Education
Most broker-dealers will only consider applicants with at least a bachelor's degree. In addition, many registered representatives will pursue professional designations throughout their career, which often require a four-year degree.
<!- mfunc search_btn -> <!- /mfunc search_btn ->
Registered representatives often hold the following degrees:
BS-Finance
BS-Business/Finance
BA-Accounting
BA-Consumer and Family Financial Services
BS-Business Administration- Finance
MBA
If you choose to pursue a degree in a business-related field, your core curriculum will introduce you to the topics that cover the essential functions of the financial industry. Aspiring registered representatives will also benefit from sales-oriented courses. Classes that can give stockbrokers an advantage include:
Economics
Finance
Statistics
Business law
Business communications
Behavior of organizations, persons and groups
Marketing
Accounting, in particular courses in financial accounting and managerial accounting
Taxation
Business ethics
Quantitative applications in business
Step 2: Take the Required Exams to Become a Licensed Stockbroker in Georgia
Become sponsored by a broker-dealer registered in Georgia, which will allow you take the required security exams. To find a sponsor, contact a firm that interests you or apply for open registered representative positions. The state of Georgia does not sponsor would-be registered reps to take securities products exams.
Complete the Form U-4, Uniform Application for Securities Registration or Transfer. Your broker-dealer will assist you in completing the form, and then file it with the Central Registration Depository (CRD).
The application requires you to disclose personal information including any criminal history.
FINRA charges an $85 registration fee. Usually, broker-dealer firms pay any registration fees on behalf of their representatives.
Georgia requires that registered representatives pass the Series 63 (explained below), plus one of the following exams to satisfy FINRA's requirements for securities representative registration (Series 1; Series 2; Series 6; Series 7; Series 22 or Series 52).
Test fees are paid at the time of registration through the CRD
Fingerprints must be submitted along with your application. FINRA $30.25 as a fingerprint card-processing fee.
The Georgia Securities Division charges a registration fee of $50.
After your Form U-4 is approved by FINRA, you are allowed to register for the Series 7, General Securities Representative Examination, or one of the other previously mentioned exams. Your sponsoring firm ultimately determines which securities product exam you will take.
You must also pass the Series 63, Uniform Securities Agent State Law Examination.
You must schedule to take the exams within 120 days of your registration. You are not allowed to take more than one exam in a day, so schedule accordingly. Find the most convenient test locations and schedule online.
Be prepared for your exams. Your broker-dealer may offer you resources either internally or through a vendor. Arrive an hour before your scheduled exam. You should receive instructions from the test facilitator as to what to bring to the testing center on the day of the exam.
You will receive your exam score on site after completion. If you pass the required exams, you will become a registered representative in Georgia.
Step 3: Get Your On-The-Job Training
Your first few weeks as a registered representative will most likely be spent attending in-house training sessions to gain an understanding of how your broker-dealer conducts business and the firm's investment philosophy.
<!- mfunc search_btn -> <!- /mfunc search_btn ->
Job shadowing a colleague may be incorporated into your on-the-job sales and product knowledge training.
The training you receive while working will allow you to effectively engage clients and match them with suitable securities offerings. Expect product knowledge training on the following:
Variable contracts
Stocks
Options on stocks
Direct participation programs like non-publicly traded real estate investment trusts or oil and gas leases
Mutual funds
Corporate, municipal and treasury bonds
Corporate equity and debt securities
Open-end and closed-end investment company shares
Government securities
Step 4: Ongoing Requirements for License Renewal and Continuing Education
Annual License Renewal and Fees
Your securities license in Georgia expires on December 31st of each year, but this will not require the submittal of renewal applications, as Georgia offers automatic cyclical renewals.Georgia's renewal fee of $40 will be paid by your broker-dealer through the Web-CRD (Central Registration Depository). Renewal fees are then transferred to the Georgia Securities Division.
Continuing Education Requirements
Continuing education requirements as defined by the Securities Industry Continuing Education Program apply to all registered representatives. Continuing education is made up of two categories:

The Regulatory Element
One Regulatory Element training program is required by FINRA beginning in your third year in practice. You will have 120 days from your second annual registration to complete this element. After completing the initial Regulatory Element, you are required to do so once every three years. To reflect updates to industry trends, the Regulatory Element is frequently updated.Series 7 licensed registered representatives participate in the S101 General Program. The S101 is part of the Regulatory Element, which covers:

Client/Product Suitability
Communicating with the Public
New and Secondary Offering & Corporate Finance
Handling Customer Accounts/Trade and Settlement Practices

The Firm Element
You are required to complete Firm Element training each year. Your broker-dealer implements its own Firm Element program based on requirements handed down from your firm's self regulatory organization (SRO) in addition to topics your broker-dealer deems necessary. Firm Element training usually address the following:

Sales practices and suitability standards
Regulatory requirements related to products, services, and strategies
Investment features and associated risk factors
<!- mfunc search_btn -> <!- /mfunc search_btn ->
Updating your Form U-4
Changes that occur affecting your Form U-4 must be disclosed to your broker-dealer's compliance department. Your registration information will be updated and FINRA will be alerted of the changes. Changes that require Form U-4 updates include:

Changes to name or marital status
Address updates
Customer complaints
Civil judgments against you
Criminal disclosure
Financial judgments against you
Pending or completed disciplinary actions
The status of your registration is available to the public through FINRA's BrokerCheck.