When most people think of Florida, they think of retirement. According to Kiplinger's, an average of about 1,000 people a day are headed to the Sunshine State to begin retired life in a tropical paradise. As of 2020, more than 4.5 million residents were over the age of 65. By 2030, that number is projected to rise to over 6 million, out of an overall population of almost 24 million.
<!- mfunc feat_school ->
Featured Programs:
Sponsored School(s)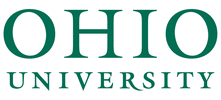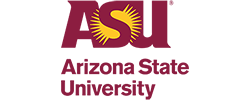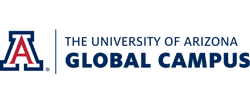 <!- /mfunc feat_school ->
Florida's financial planners use the state's retirement-friendly tax structure to help those retirees keep more of what they worked so hard to earn so they can enjoy it in later life. A steady stream of new prospective clients move to the state each year, all of them looking to make the most of their retirement income.
Planners are important for reasons beyond just maximizing cash flow, though; setting up investment and retirement schemes that are well-protected and safe from fraud is a growing concern in the state that ranks first in the country for fraud reports according to the Federal Trade Commission in 2017, with the average loss for victims over 80 rising to more than $1,000 per incident. That's a tough beat on a fixed income, and something that savvy financial planners can ward off with the right management structure.
<!- mfunc search_btn -> <!- /mfunc search_btn ->
But financial planners here also have plenty of work to do for growing families, small businesses and other clients. The economy of the state is the fourth largest in the country, with a very diverse base that runs from agriculture to tourism, minting plenty of new fortunes that need to be managed. And 20 percent of the population is under 18 years of age, according to U.S. Census estimates in 2020… which means educational planning and funding is a big business here.
Getting The Right Education to Become a Financial Planner in Florida
The days when you could just show up, rent an office on the beachfront and put out a sign reading "Financial Planning, Margaritas While You Wait" are long gone in Florida, though. Clients have high expectations of knowledge and professionalism in their financial planner; employers are even more stringent. It boils down to getting a college education, like most other white-collar careers in the country.
The education also plays into getting the proper certifications in the industry. Independent, third-party standards that evaluate both your education, knowledge, and on-the-job experience, industry certifications are increasingly the price of admission to any serious job in financial planning.
Bachelor's Degrees for Financial Planners
Although you will definitely need a college education, you'll be happy to learn that it can be in almost any subject—financial planners tap into wide ranges of expertise, from psychology to social studies to finance and accounting. With the right minor or electives, almost any degree will do, though the most popular will revolve around financial services, business, and accounting.
One key consideration for financial planners, however, is selecting a CFP Board-Registered program. These are degrees that have the right subject areas and the right amount of credits in them to be recognized by the CFP Board as qualifying you for the coveted Certified Financial Planner certification. Taking care of getting those courses out of the way should be a priority for anyone heading into financial planning today, since the CFP is so important.
Explore our extensive list of Financial Planning Bachelor's Degrees.
Master's Degrees for Financial Planners
A bachelor's degree is a perfectly adequate credential to get your foot in the door in financial planning and services, and you may never go on for more education if you are happy with that. But to really build your expertise in the filed, it's a good idea to be thinking about a master's degree.
<!- mfunc search_btn -> <!- /mfunc search_btn ->
A master's can be had in all the same diverse subject areas as bachelor's degrees, but the depth of education and amount of specialization are far greater. Master's students go deep into the research and theory of their area of study, becoming experts over the course of two years of focused investigation, internships, and research projects. It's a good way to stand out from the crowd and make your mark in the industry.
Since not everyone recognized what career path they are going to take while they are picking out their undergrad degree, you'll be happy to learn that you can also find CFP Board Registered programs at the master's level in many subject areas. This allows you to both advance your knowledge in the field while qualifying for the CFP, saving you the trouble of going out and getting that training separately.
Explore our extensive list of Financial Planning Master's Degrees
Selecting an Accredited Degree Program
At both the bachelor and master's levels, finding an accredited program is key to getting a degree that will be widely accepted in the business community.
Although any college worthy of your consideration will hold a general accreditation from one of the six major regional accrediting bodies recognized by CHEA (the Council for Higher Education Accreditation), it's also important to find programs that hold a specialty accreditation in business or accounting from one of these three agencies:
Specialty accreditation goes far beyond the academic basics of general accreditation, looking in-depth into the business-specific topics of study that the school provides and making sure their curriculum matches the highest expectations of the American business community today.
Enrolling in a FinTech Bootcamp for Financial Planning
A good college education is a must for financial planners, but at some point, you are going to probably want to extend that book-learning experience with some more practical, hands-on education in areas that are so far advanced that most universities haven't yet caught up with them.
One of those areas is fintech, the unique blend of high finance and high tech that is yielding extraordinary results and changing the entire industry almost overnight.
You have to find other ways to get educated in the latest and greatest tools and techniques in fintech, though, and one of the best options is attending a boot camp.
Boot camps are short-term (usually only weeks or months), high-intensity, cohort-based programs that can focus on practical applications of the most cutting-edge fintech topics, including:
Python programming with financial libraries
Blockchain and cryptocurrencies like Ethereum
Advanced Excel analysis
Algorithmic trading
AI-driven financial analysis
Through a series of projects that utilize real-world financial information and challenges, your expert instructors will lead you and your cohort through the questions raised by these new techniques and the answers that they can offer for highly trained professionals.
Bootcamps were once the province of independent commercial startups, but colleges themselves have started to notice the gap in their regular programs and offer their own versions of bootcamps. These are three that are available online to Florida residents:
With these six-month, part-time programs you get the best of both worlds—the resources and expertise of professional educators along with explorations into advanced topics that are not engaged anywhere else right now. You also draw on the full-service career planning departments at those schools, offering you interview prep, counseling, resume reviews, and even setting up career days and demonstrations for potential employers.
A solid FinTech bootcamp can kick in the afterburners on an already solid career trajectory, or get you launched in an industry where you want to make a new niche your own.
Adding a Professional Certification to Boost Your Qualifications as a Financial Planner
The financial and investing fields thrive on professional certifications. You can get positions in the industry without one of these credentials (in fact, you have to start out without them, in order to get the experience they require), but you won't get very far or into the most advanced positions without them.
Each of them is focused on a different aspect of finance and financial planning, but already require at least some college education in order to qualify:
Chartered Financial Consultant (ChFC) – Requires 27 semester credit hours in specified courses, although not a completed degree, plus 3 years experience
Chartered Investment Counselor (CIC) – Not required; however, must hold a CFA, plus 5 years experience
Chartered Financial Analyst (CFA) – Hold 4 years combined professional and/or university experience
Certified Financial Planner (CFP) – Hold a bachelor's degree, plus 3 years experience
Personal Financial Specialist (PFS) – Have 75 hours personal financial planning education; also, hold a CPA, which requires a degree, plus 2 years experience
The CFP requires a bachelor's degree, but that degree does not have to explicitly be in financial planning. Instead, you can apply any type of bachelor's toward the requirements. The catch is that you do need at least 15 credits of specified coursework in 9 separate areas as defined by the CFP-Board. If your degree did not come with those classes initially, you can get qualified after the fact by attending a certificate program that is specifically designed to meet those requirements.
How to Obtain an Investment Adviser License in Florida
Florida's Office of Financial Regulation licenses investment adviser (IA) firms and their representatives (IAR) who do business in the state. Registration through the Financial Industry Regulatory Authority's (FINRA's) IARD (Investment Advisor Registration Depository) system is a required component of the licensing process. Exam requirements for investment adviser licensure in Florida are the Uniform Investment Adviser Law Examination (Series 65) by itself, or a combination of both the General Securities Representative Examination (Series 7) and the Uniform Combined State Law Examination (Series 66).
Examination exemptions may be granted to applicants that hold any of the following designations:
Certified Financial Planner (CFP) awarded by the Certified Financial Planner Board of Standards, Inc.
Chartered Financial Consultant (ChFC) awarded by the American College, Bryn Mawr, PA
Personal Financial Specialist (PFS) awarded by the American Institute of Certified Public Accountants
Chartered Financial Analyst (CFA) awarded by the Institute of Chartered Financial Analysts
Chartered Investment Counselor (CIC) awarded by the Investment Counsel Association of America, Inc.
As you might expect given the target rich environment, Florida has branches of pretty much every major American investment advising firm and large bank, all of which are always on the lookout for new investment advisers. Among these are T. Rowe Price Investment Services, Citi Bank, and Charles Schwab. But there are also many local and regional offices, some of them catering to niches like high-net-worth clients and others serving the neighborhood and handling more middle class clienteles, place like Florida Financial Advisors, where you can get a less corporate introduction to the industry and build your client base.
How to Obtain a Stockbroker License in Florida
Stockbrokers, otherwise known as securities sales agents, broker-dealer agents, or registered representatives, register with the Office of Financial Regulation by submitting registration through the FINRA-managed Central Registration Depository (CRD). Broker-dealer agents in Florida must pass the Series 63 or 66 state exams in conjunction with one of the FINRA exams, Series 6 or 7.
<!- mfunc search_btn -> <!- /mfunc search_btn ->
All registered securities agents must complete continuing education requirements set forth by their governing self regulatory organization. FINRA's continuing education consists of a Regulatory Element, which is a computer-based training course taken as a refresher after two years of sales service and every three years after that, as well as a Firm Element offered directly by broker-dealer firms and designed to keep sales agents aware of important regulatory changes that are likely to influence sales tactics pertaining to specific financial vehicles.
How to Obtain a License to Sell Life Insurance and Fixed Annuities in Florida
The Florida Department of Financial Services Division of Agent and Agency Services licenses life insurance producers who often offer retirement planning services by selling fixed or variable annuities. Florida's insurance licensing provisions consider qualified applicants for life insurance and variable annuity licenses who meet the following criteria:
At least 18 years old
Florida state and United States legal resident
Meet educational requirements consisting of:

Complete a 40 hour pre-licensing course for life and variable annuities within the past four years OR
Have earned a ChFC or a Fellow of Life Management Institute in the past four years OR
Earn a degree with at least 9 credit hours of insurance instruction specific to life insurance OR
Hold a reciprocal credential in a state with an equivalent line of authority OR
Have a letter certifying your award as a Chartered Life Undewriter

Pass the state examination administered by Pearson VUE
Continuing education requirements must be completed every two years to maintain a life and variable annuity license.
<!- mfunc feat_school ->
Featured Programs:
Sponsored School(s)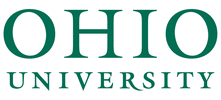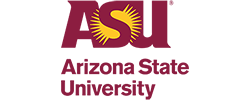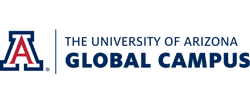 <!- /mfunc feat_school ->