Stockbrokers are registered representatives that work as securities sales agents for broker-dealer firms. Stockbrokers that work with residents of Florida are required to be registered with the Florida Office of Financial Regulation, Division of Securities, as well as the Securities and Exchange Commission (SEC) and at least one self regulatory organization (SRO).
<!- mfunc feat_school ->
Featured Programs:
Sponsored School(s)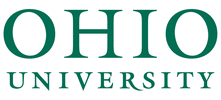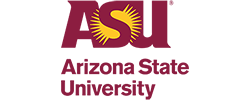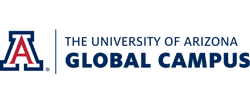 <!- /mfunc feat_school ->
This comprehensive, easy to follow guide will cover all exam and registration requirements you'll be expected to meet as you work to become a stockbroker in Florida.
Step 1. Get Your Education
Brokerage firms will give significant weight to your education as they consider you for sponsorship, and a bachelor's degree is often required.
<!- mfunc search_btn -> <!- /mfunc search_btn ->
Programs leading to degrees in business, economics, or finance will prepare you with the securities industry knowledge and sales skills needed to align clients with suitable investments.
BS-Finance
BS-Business/Finance
BA-Accounting
BS-Business Administration- Finance
BA-Consumer and Family Financial Services
MBA
As an aspiring stockbroker you'll benefit from taking the following courses:
Finance
Economics
Business communications
Business law
Business ethics
Taxation
Statistics
Marketing
Quantitative applications in business
Behavior of organizations, persons and groups
Accounting, in particular courses in financial accounting and managerial accounting
Business ethics
Quantitative applications in business
Step 2: Take the Series 7 Exam to Earn your Securities Representative License
Complete Form U-4, Uniform Application for Securities Registration or Transfer if your sponsoring firm is a member of the Financial Industry Regulatory Authority (FINRA). Since Form U-4 and U-10 serve as comprehensive applications for the exam, as well as registration with the SEC, a self-regulatory organization, and the Florida Division of Securities, these applications will require you to disclose information about yourself including your education, residential history, and criminal background.When complete, your sponsoring firm will submit the registration form through the Central Registration Depository (CRD). Along with your registration application, your sponsor will submit:

FINRA registration fee of $85 (Other SROs will charge fees independent of this)
Series 7 securities exam fee of $265
Fingerprint card. Some sponsoring firms may have the ability to take your fingerprints free of charge. If not, you can schedule to have them taken at a local police station or sheriff's office for a small fee. A charge of $30.25 is applicable when FINRA process the fingerprint card.
Florida Division of Securities initial registration fee of $50
Registration fee for all additional states in which you will solicit clients

Once your broker-dealer firm has filed and received approval of your completed Form U-4, you may schedule the Series 7, General Securities Representative Examination through the examination center nearest you. You must schedule to take the exam within 120 days of your initial registration.
Prepare for your exam and arrive an hour before your scheduled appointment time.
You will receive your score as soon as the exam is complete. With a passing score of at least 72%, you will be licensed as a securities sales agent in the state of Florida.
Step 3: Get Your On-The-Job Training
Your career as a stockbroker will begin with on-the-job training provided by your broker-dealer firm. You will likely job shadow a fellow registered representative to develop your sales skills and expand your product knowledge. Many firms will offer additional courses to help you develop professionally.
<!- mfunc search_btn -> <!- /mfunc search_btn ->
The on-the-job training that you receive should prepare you to solicit clients and make suitable recommendations on a number of different financial vehicles. The securities instruments you may learn about in training include:
Variable contracts
Mutual funds
Stocks
Options on stocks
Government securities
Corporate equity and debt securities
Corporate, municipal and treasury bonds
Direct participation programs like non-publicly traded real estate investment trusts or oil and gas leases
Open-end and closed-end investment company shares
Step 4: Ongoing Requirements for License Renewal and Continuing Education
Annual License Renewal and Fees
Your securities license in Florida is automatically renewed each year. There is a $50 fee charged by the Florida Division of Securities to renew your registration, which is generally paid for by your firm directly through the Central Registration Depository (CRD) system.
Continuing Education Requirements
Continuing Education requirements, as defined by the Securities Industry Continuing Education Program, apply to all registered representatives. Continuing education is made up of two elements:

The Regulatory Element
You must complete one Regulatory Element training program at the beginning of your third year in practice (within 120 days from your second annual registration.) Beyond that, you are only required to complete one Regulatory Element module every three years.As a Series 7 licensed registered representative you must complete the S101 General Program to fulfill the Regulatory Element requirement. The S101 covers the following general areas:

New and Secondary Offering & Corporate Finance
Handling Customer Accounts/Trade and Settlement Practices
Client/Product Suitability
Communicating with the Public

The Firm Element
You'll be required to complete Firm Element training on an annual basis, which is provided in-house by your employer. The firm Element topics are determined by FINRA and generally cover:

Sales practices and suitability standards
Investment features and associated risk factors
Regulatory requirements related to products, services, and strategies

<!- mfunc search_btn -> <!- /mfunc search_btn ->
Updating your Form U-4
You are required to inform your broker-dealer of changes that may affect your Form U-4 within 30 days. The occurrence of, or changes to the following would warrant updates:

Changes to name or marital status
Address updates
Civil judgments against you
Financial judgments against you
Customer complaints
Pending or completed disciplinary actions
Criminal disclosure
Both the investing public and regulators can review the status of your securities registration through FINRA's BrokerCheck.