Stockbrokers who will be working with clients within the state of Colorado are licensed by the Colorado Department of Regulatory Agencies Division of Securities.
Stockbrokers are more commonly referred to as registered representatives, as they function as sales representatives for the broker-dealer firms they work for. The following steps detail the process for becoming a stockbroker in Colorado through both Financial Industry Regulatory Authority (FINRA) and Non-FINRA member broker-dealer firms.
<!- mfunc feat_school ->
Featured Programs:
Sponsored School(s)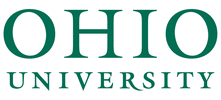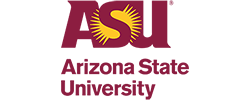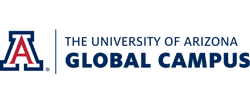 <!- /mfunc feat_school ->
Step 1. Get Your Education
Almost all stockbrokers have a degree. Even though there are no formal education requirements, many large firms will only hire applicants who hold a four-year degree. Professional designations, the result of personal ongoing education efforts, will usually require a bachelor's degree as well.
<!- mfunc search_btn -> <!- /mfunc search_btn ->
Degrees commonly held by Investment Adviser Representatives:
BA-Consumer and Family Financial Services
BS-Business/Finance
BS-Finance
BA-Finance
BS in Business Administration- Finance
While getting your degree, be sure to register for the right courses. Your education should get you ready to understand how the markets and investing work. Courses that would help include:
Business law
Behavior of organizations, persons and groups
Business ethics
Business communications
Economics
Finance
Marketing
Statistics
Quantitative applications in business
Accounting, in particular courses in financial accounting and managerial accounting
Taxation
Step 2: Take the Required Exams
You will need a broker-dealer registered in Colorado to sponsor you in order to take the required exam(s) and become licensed as a registered representative in Colorado. To find a sponsor, you can apply for an open registered representative position, or contact the firm you'd like to work with.
Complete the test application form. This will be a Form U-4, Uniform Application for Securities Registration or Transfer, which your sponsoring firm will help you complete. The completed form will need to be filed by your sponsoring firm with FINRA through the Central Registration Depository (CRD).
The application consists of a detailed questionnaire detailing your education, work experience, and any criminal history
A registration fee of $85 will be payable to FINRA
Test fees of $245 for the Series 7 and $147 for the Series 63 (explained below) will be additional
Fingerprints are also required and can be obtained for a nominal fee at a local police station or sheriff's office. FINRA charges $30.25 to process the fingerprint card.
These fees will be paid electronically by your sponsoring broker when they file the U-4
The initial registration fee in Colorado is $24, which will be paid by your sponsoring broker-dealer and made payable to the Colorado State Treasurer, and sent to:
Colorado Division of Securities
1560 Broadway, Suite 900
Denver, CO 80202
You become registered to take the Series 7, General Securities Representative Examination when your sponsoring firm has filed and received approval on the Form U-4 through the CRD. The series 7 exam covers securities laws, rules and regulations, ethics, and knowledge on specific investment products.
Although the Series 63 exam is not required when working with clients in Colorado, if you work for a broker-dealer firm that is registered in a state that requires the exam, the firm will see to it you are registered to take the Series 63, Uniform Securities Agent State Law Examination. This exam covers State securities regulations as described in the Uniform Securities Act.
Schedule the exam(s) within 120 days of registration. Go to the FINRA website to schedule the examinations at one of the testing sites near you.
Arrive at least an hour before the scheduled exam time at your chosen testing center on examination day.
You will receive your test scores immediately upon completion of the exam. You are licensed as a registered representative in Colorado after achieving passing scores on the Series 7 exam.
<!- mfunc search_btn -> <!- /mfunc search_btn ->
Step 3: Get Your On-The-Job Training
After passing the exams, the broker-dealer firm through which you are employed will continue to provide on-the-job sales and product knowledge training.
Sales training will consist of how to legally solicit clients and help them buy and sell a variety of investments products, including:
Stocks
Corporate, municipal and treasury bonds
Variable contracts
Government securities
Open-end and closed-end investment company shares
Corporate equity and debt securities
Mutual funds
Options on stocks
Direct participation programs like non-publicly traded real estate investment trusts or oil and gas leases
Step 4: Ongoing Requirements for License Renewal and Continuing Education
Annual License Renewal and Fees
Annual license renewals are done through the Web-CRD (Central Registration Depository). In Colorado, stockbrokers have their licenses automatically renewed on the anniversary date of their initial registration.  The renewal fee in Colorado is $24 and must be submitted as a check made payable to the Colorado State Treasurer, and sent to:

Colorado Division of Securities
1560 Broadway, Suite 900
Denver, CO 80202

Continuing Education Requirements
As part of the Securities Industry Continuing Education Program, registered representatives are required to fulfill continuing education requirements, which are broken into two elemental categories:
The Regulatory Element
This involves periodic training on material specific to regulatory compliance and ethical sales practices. One regulatory Element training program must be completed at the beginning of your third year in practice within 120 days of your annual registration and then every three years throughout your career. Your firm's compliance department will keep you abreast of when and how to take part in this ongoing continuing education.The Regulatory Element training program that applies to Series 7 licensed registered representatives is known as the S101 General Program. The S101 consists of four modules:
Communicating with the Public
Client/Product Suitability
Handling Customer Accounts/Trade and Settlement Practices
New and Secondary Offering & Corporate Finance
The Firm Element
This involves product related training based on the needs of the firm. As a registered representative you will participate in Firm Element training every year. The Firm Element involves training in specific areas and related to specific products as determined by the firm based on their internal evaluation. This most often consists of training related to:
Investment features and associated risk factors
Sales practices and suitability standards
Regulatory requirements related to products, services, and strategies

<!- mfunc search_btn -> <!- /mfunc search_btn ->
Updating your Form U-4
As a registered representative you are responsible for informing your supervisor promptly of the need to update your Form U-4. This includes:

Address updates
Criminal disclosure
Financial judgments against you
Civil judgments against you
Pending or completed disciplinary actions
Customer complaints
Clients will be able to review details on your education and credentials, as well as any disciplinary action taken against you, through FINRA's BrokerCheck.