Stockbrokers in Canada are licensed to buy and sell stocks, bonds, options and other types of securities. Canada is a major player in securities trading, and in the financial industry as a whole. In fact, the daily trading volume of the Canadian stock market is about six times larger than that of the US. Additionally, the World Economic Forum has ranked Canadian banks the strongest in the world.
<!- mfunc feat_school ->
Featured Programs:
Sponsored School(s)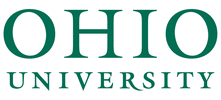 <!- /mfunc feat_school ->
Canada's major centers of securities trading are found in some of its biggest cities:
Toronto, Ontario ranked the third largest financial center in North America and home to the Toronto Stock Exchange, the largest securities exchange in Canada and the third largest in North America
Montreal, Quebec is home to the major financial corporations Desjardins, National Bank, HSBC, and the International Financial Centre Program
Calgary, Alberta is the fastest growing economic area in North America, employing 22,000 people in the financial services sector
Vancouver, British Columbia serves as the gateway to the Asian-Pacific markets and home to branches of the TSX Venture Exchange and the Toronto Stock Exchange, as well as 30 foreign banks and 15 international financial institutions
Winnipeg, Manitoba is home to Great-West Lifeco Inc., Canada's largest insurer, and IGM Financial Inc., Canada's largest distributor of mutual funds
Halifax, Nova Scotia has the most working professionals with degrees, certificates, or diplomas in all of Canada, in addition to being the location of financial giants ING, CITCO Fund Services, Butterfield Fund Services, Marsh Captive Solutions, and Olympia Capital
Charlottetown, Prince Edward Island houses 15 international financial institutions, including AIM Trimark and Ceridian
Step 1. Get Your Education
Stockbrokers in Canada have at least a bachelor's degree, often in business, finance, or economics. A strong educational background is vital to success in the financial industry, as employers will only consider candidates that have had graduated from formal post-secondary programs. Some common specialized degrees:
BS-Economics
BA-Accounting
BS-Finance
BS-Business Administration
BA-Global Business
After graduating, those interested in becoming stockbrokers in Canada must take the CSI Global Education's Canadian Securities Course (CSC) offered by CSI Global Education (formerly the Canadian Securities Institute). This may be done either before finding an employing firm, or may be sponsored by an employer. The program will cover:
Fixed-income securities
Equity transactions
Derivatives
Corporations and financial statements
Mutual funds
Segregated and hedge funds
Managed and structured products
The Canadian investment marketplace
Common and preferred shares
<!- mfunc search_btn -> <!- /mfunc search_btn ->
Step 2: Gain Exerience
Within the 36 months before applying for securities registration to become a stockbroker, candidates must gain twelve months of experience within the securities industry. This experience can be gained in many ways, including:  
Employment with a registered dealer, a registered adviser, or an investment fund manager
Employment in investment fields like investment banking, securities trading, securities research, portfolio management, or providing investment advisory services
Employment in legal, consulting, or accounting fields related to the securities industry
Employment in other professional fields that relate to the securities industry
Employment in the securities industry in another country
Step 3: Take your Examination(s)
All stockbrokers in Canada must pass, at a minimum, the CSC (Canadian Securities Course) exam. This examination consists of two parts and 100 multiple-choice questions. It takes four hours to complete, and must be passed with a score of at least 60 percent. Examinations must be taken within 36 months of applying for securities registration. After passing the exam, CSC will mail examinees a wall certificate.
Candidates that wish to work in both Canada and the United States may take the Financial Industry Regulatory Authority, Inc. (FINRA) Series 37 exam or Series 38 Exam. The Series 37 Exam is the Canada Module of the Series 7 Securities Representative Qualification Examination with Options Questions. The Series 38 exam is the same, without options questions, and should be taken by candidates who will not be trading stock options.
Step 4: Register as a Stockbroker
Stockbrokers in Canada must be registered with the National Registration Database (NRD). This will also serve as the provincial and territorial registration for each Securities Commission jurisdiction in which candidates plan to work.
NRD registration is completed using the Form 33-109F4. The application form must be submitted with candidates' personal identification information, educational and employment history, examinations passed, and jurisdictions in which candidates intend to work. These include:
Additionally, registration with the Investment Industry Regulation Organization of Canada (IIROC) is recommended for alls, but only mandatory for those working for an IIROC-registered firm, or as required by provincial or territorial Securities Commissions. Registration with the IIROC shows the public and employers that member registrants are dedicated to upholding the standards and ethics of the practice, as the IIROC requires certain continuing education requirements to be fulfilled to maintain securities registration.
IIROC registration requires:
Completion of the Canadian Securities Course (CSC) and passing the examination
Employment with an IIROC-registered firm
A 90-day training period after registration, during which time candidates may not deal with clients
Completion of the Canadian Securities Institute's Wealth Management Essentials Course (after being registered for 30 months)
The IIROC may be used to register stockbrokers in the following province, but candidates must also register with the NRD:

British Columbia
Newfoundland and Labrador
Alberta
Saskatchewan
Continuing Education for Stock Brokers in Canada
IIROC registered stockbrokers must fulfill continuing education (CE) requirements to maintain registration and eligibility to work. CE consists of a Compliance course and a Professional Development course. The length of time securities agents have been licensed determines their CE requirements, which are completed every three years. CSI Global Education courses may be used to fulfill these requirements. Agents should check with their IIROC-registered firm for guidelines and help in CE course selection.
<!- mfunc search_btn -> <!- /mfunc search_btn ->
CSI Global Education courses may also be used to fulfill the continuing education requirements of other Self-Regulating Organizations (SRO) of which securities agents may be members.