Becoming a financial advisor in Canada involves registering as an Investment adviser at the national level, as well as with provincial or territorial Securities Commissions, after passing specific exams, all of which is detailed in this guide. These financial professionals advise Canadians on the best investments for each client's personal situation. Investment advisers may be referred to as portfolio managers, securities advisers, investment counsel, wealth advisors, or investment executives. Investment advisors are full-service representatives who must be registered with the securities agency in their province, as well as with the National Registration Database.
<!- mfunc feat_school ->
Featured Programs:
Sponsored School(s)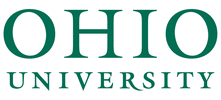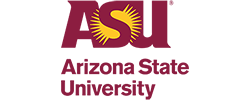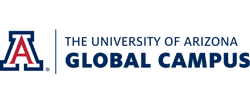 <!- /mfunc feat_school ->
Step 1. Get Your Education
<!- mfunc search_btn -> <!- /mfunc search_btn ->
Canadian Investment advisors have earned a college degree in business, finance, economics, or a related field such as accounting. Post secondary education is a vital component to success in this industry, as even being considered for employment requires a strong educational background. Some common specialized degrees:
BS-Economics
BA-Accounting
BS-Finance
BS-Business Administration
BA-Global Business
Courses that candidates should take to prepare for securities examinations are dependent upon their eventual career goal, but usually include subject areas that lead to a solid understanding of the following:
Canadian securities industry and regulations
Understanding and analysis of corporate financial statements
Events in the market and economy that impact the performance of investments
Financial tools such as equities, fixed income, managed products, fee based accounts
Market, industry and company performance and analysis
Portfolio Management
Asset allocation
The financial planning process
Taxation
Securities industry standards
Code of ethics
After graduating, those interested in becoming investment advisors in Canada must take the CSI Global Education's Canadian Securities Course (CSC) offered by CSI Global Education (formerly the Canadian Securities Institute). This may be done either before finding an employing firm, or may be sponsored by an employer. After completing CSI Global Education's Canadian Securities Course, employers will require one of these additional courses to be taken after being hired:
Conduct and Practices Handbook Course (CPH)
Professional Financial Planning (PFP)
Wealth Management Essentials Course (WME)
Other institutes that offer securities courses recognized by the Canadian government include, IFSE Institute, Institute of Canadian Bankers, CFA Institute, Advocis, and the RESP Dealers Association of Canada.
Candidates interested in selling mutual funds must become licensed through the Mutual Fund Dealers Association of Canada (MFDA). Courses to prepare for the mutual funds exam (MFDC) are offered through CSI Global and other educational institutions.
Candidates interested in selling life insurance products in Canada, including annuities, must complete the Life License Qualification Program (LLQP) (except in Quebec, where life insurance licensing is handled by the Autorité des marchés financiers). Completion of the LLQP will prepare candidates to sit for the CFP and CLU examinations.
Step 2: Gain Exerience
Twelve months of securities advising experience must be obtained during the 36 months prior to applying for securities registration. Experience necessary for licensure may be acquired in a variety of ways:
Employment with a registered dealer, a registered adviser, or an investment fund manager
Working in related investment fields, such as investment banking, securities research or securities trading, investment advisory services, portfolio management
Working in accounting, legal, or in consulting related to the securities industry
Working in other professional fields related to the securities industry
Working in a securities-related business in a foreign country
Step 3: Take your Examination(s)
All investment adviser candidates in Canada must take and pass the Canadian Securities Course (CSC) exam given by the Canadian Securities Institute (CSI). Passing the U.S. FINRA Series 7 exam is considered equivalent to passing the CSC exam. This exam is applicable to almost any situation and passing it fulfills a variety of licensure/regulatory requirements.
<!- mfunc search_btn -> <!- /mfunc search_btn ->
Other exam requirements differ depending on a candidate's eventual position as an employee or principal of an investment adviser firm. Requirements are detailed in Appendix C of Registration Requirements and Exemptions.
Exams that are taken depending upon a candidate's ultimate career goal:
Canadian Investment Funds Exam (CIF)
Investment Funds in Canada Course Exam (IFIC)
PDO Exam (Officers, Partners and Directors Exam/Partners, Directors and Senior Officers Course Exam
Mutual Fund Dealers Compliance Exam (MFDC)
Chief Compliance Officers Qualifying Exam (CCO)
CFA Charter
Sales Representative Proficiency Exam (SRP)
Branch Manager Proficiency Exam (BMP)
Exempt Market Products Exam (EMP)
LLQP (Life License Qualification Program) Exam
Canadian Investment Manager designation (CIM)
Certified Financial Planner (CFP) Exam
Chartered Life Underwriter (CLU) Exam
Examinations are offered by the Canadian Securities Institute (CSI) at exam centers located throughout Canada. All securities exams must be passed within 36 months of applying for securities registration.
Step 4: Register as a Stockbroker
As of 2009, all investment advisers in Canada must register with the National Registration Database, and the individual investment adviser representatives that work for them must also be registered with NRD. This applies to both firms and individuals, who sell securities, offer investment advice or manage investment funds. Canadian securities regulations are known as the National Instrument 31-103 Registration Requirements and Exemptions. Registering with the NRD will effectively register applicants in the jurisdiction(s) in which they will work:
Registration Requirements for Investment Firms/Investment Dealers:
Submit three enrollment forms to the NRD: Enrollment of Firm Flier, Enrollment of Chief Authorized Firm Representative, and NRD Account Holder Authorization for Pre-Authorized Debit
Include a copy of Certificate of Incorporation, amendment or other business document showing the firm' legal name
Firm organization chart and ownership chart
Submission to Jurisdiction and Appointment of Agent for Service for each jurisdiction where firm is seeking registration
Include a check for $500 plus tax, paid in Canadian funds
Include a voided check to NRD for all future NRD fees
Depending upon a firm's jurisdiction, registration with the Investment Industry Regulatory Organization of Canada (IIROC) may also be required. The IIROC is Canada's leading self-regulatory organization that sets the regulatory standards that must be upheld by all investment dealers and trading activity in the country.
The following details each province's registration requirements for investment advisory firms and for the individual representatives of those firms:
In British Columbia–Registration with the IIROC is required, as is registration with the BC Registry Services of the Ministry of Finance, Province of British Columbia
In Nova Scotia, New Brunswick, Prince Edward Island—Registration must be through the NRD, as the IIROC does not have the authority to register firms here
In Ontario – Registration must be through the NRD
In Quebec – Registration must be through the NRD
In Newfoundland and Labrador— the IIROC regulates all Investment Dealers, who must also file registration through the NRD.
In Alberta and Saskatchewan–the IIROC regulates all Investment Dealers, who must also register via the NRD
In Manitoba, the Northwest Territories and Nunavut— the following requirements must also be met for firm registration:

Each branch office of the firm must be managed and supervised by a branch manager who has completed the Branch Managers' Course and the Options Supervisors Course
For each office the firm wishes to operate in the province, Branch/Sub-Branch Office Opening submissions must be made through the NRD
Each Registered Representative, Investment Representative, Registered Representative – Non-Retail, Registered Futures Contracts and/or Futures Contracts Options Representative, Portfolio and Assistant Portfolio Manager must meet all educational, experience and exam requirements
Approval must be obtained from the appropriate provincial/territorial securities commission/registry, as IIROC does not have the authority to register firms here
Registration applications for Partners, Officers, Directors and Sales staff must be filed through the NRD
Registration requirements for individual representatives when filing with the NRD:
Must supply personal information on the Registration Application such as name, address and citizenship
Must select the Principal Jurisdiction in which candidate will be registered, and any other jurisdictions in which candidate will work
In the Proficiency section of the application, candidates must include the month and date of the various Securities Exams/Courses they have passed, as well as their Student Number for any courses they took under the jurisdiction of any of the following institutions (if applicable): CSI Global Education, IFSE Institute, Institute of Canadian Bankers, CFA Institute, Advocis, RESP Dealers Association of Canada
Must include Relative Securities Industry Experience if took the exam more than 36 months ago – this experience must have been for at least 12 months, description must include location of employment (using the drop down box from the NRD for NRD-registered sponsoring firms) and duties
Must list Current Employment, as well as Previous Employment history, and any resignations or terminations
After completing the application, the NRD will display a screen with the provinces, regulators and territories to which your application will be sent
<!- mfunc search_btn -> <!- /mfunc search_btn ->
Continuing Education for Stock Brokers in Canada
Canadian investment advisors must meet continuing education (CE) requirements to maintain licensure. These requirements differ based upon one's SRO registration and requirements of individual regulatory organizations. Post-licensure, courses like CSI's Derivatives Market Specialist Program or the Canadian Insurance Course are often taken to further an investment advisor's skills and abilities.