Once upon a time, folks looking to strike it rich in Arizona found themselves hiking up into the desolate and stark terrain of the Superstition Mountains, a forbidding series of towering spikes and rattlesnake-strewn precipices rising to the east of Phoenix along the canyon of the Salt River. Somewhere in there, the stories said, the legendary Lost Dutchman Mine held the motherlode of gold, found once by a prospector and then lost to myth and legend after he was attacked by Apaches on his way out of the mountains again.
<!- mfunc feat_school ->
Featured Programs:
Sponsored School(s)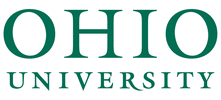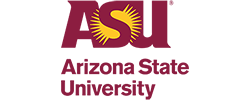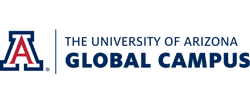 <!- /mfunc feat_school ->
Today, though, the most valuable prospecting in the state happens among its people. The Arizona Department of Labor expects that by 2021, there will be an almost 7 percent increase in job opportunities for personal financial advisors in the state. Insurance sales agents, who may also deal in fixed annuities, and as such, offer financial planning services, will see an increase of about 10.9 percent in the number of jobs available during this time. Stockbrokers can expect to see job growth of about 6.2 percent in Arizona between the years 2019 and 2021.
<!- mfunc search_btn -> <!- /mfunc search_btn ->
A lot of that growth is driven by Grand Canyon State's status as one of the major retirement destinations in the United States. According to local news website AZ Central in 2018, the state is the second in the nation when it comes to drawing in the most new retirees, pulling in a net of more than 28,000 residents over the age of 60 in 2016 alone.
Those numbers mean that Arizona continues to experience a need for financial planners who help state residents prepare for retirement, as well as helping retirees with the responsible and cautious management of investment portfolios during retirement. In fact, according to the American Community Survey, 18.7 percent of Arizona households rely entirely or in part on retirement streams of income.
Those folks are pretty savvy when it comes to managing that money, too; the Phoenix Business Journal reports that Arizona retirees are among the best savers in the nation, with an average income almost 70 percent of their younger counterparts still in the workforce. And they all could use some top-shelf advice in how to manage that money and keep those income levels up.
According to the American Community Survey, in 2018, the median household income in Arizona was $56,213 (in inflation-adjusted dollars), while the average, accounting for all those high net-worth individuals in the state, was more than $78,000. More than 5 percent of those households are ranked as high income, with levels over $200,000 per year.
Today, if you want to strike it rich in Arizona, you don't need a pickaxe and a mining pan… you need an education in financial planning and the right kind of certifications to get gold out of wealthy Arizonans who need your help managing their wealth.
Getting The Right Education to Become a Financial Planner in Arizona
Those early prospectors didn't need anything other than grit and ambition to make their fortunes, but times have changed. You still need the grit and the willpower to get out there and make your mark on the world, but you also need a first-rate education to back up that determination with effective knowledge. New rules, regulations, and a vastly complex market makes it foolish to push into the world of finance without some formal training. It's not impossible, but it's not recommended.
Equally importantly, today your college degree is also taken as a proxy for your qualifications. You will have a tough time getting your foot in the door either at financial planning firms or in courting individual clients unless you have the right piece of paper hanging on the wall in your office.
Bachelor's Degrees for Financial Planners
That starts with a bachelor's degree. A basic four-year college education is considered the bare minimum for many financial planning positions, and it's something you need to have if you want to get the key certification in the field, the Certified Financial Planner credential.
The body that offers the CFP, the CFP Board, doesn't particularly care what field that degree is in, however; you can pick almost any type of degree program as long as you meet the specified coursework in 9 areas, covering 15 credits, that the Board mandates.
The easiest way to ensure that you will hit this qualification is to enroll in a CFP Board-Registered program. You'll find those programs in a wide array of specialty areas, however, including:
Accounting
Finance
Financial Planning
Family Services
Check out our comprehensive list of Financial Planning Bachelor's Degrees to launch your career in Financial Planning
Master's Degrees for Financial Planners
Master's programs are the next step up from a bachelor's, and they are where you will need to end up if you want to unlock the very highest levels of compensation and responsibility in the financial planning world. Master's-qualified planners are the ones who are handling the biggest transactions for the high net-worth client base, or coming up with the big strategies for major firms in the high-rent areas of Phoenix and Tucson.
<!- mfunc search_btn -> <!- /mfunc search_btn ->
You'll get a more extensive education in these two-year, specialty programs, which build on your bachelor's training with more in-depth study and even internship opportunities that dive into the most advanced subjects in the field, topics like:
Advanced options pricing and trading strategies
Reporting and regulatory considerations
Risk management and analysis
And you also get another shot at qualifying for the CFP through your master's program if you happened to enroll in a bachelor's degree that did not qualify you for the CFP Board's stringent requirements. The Board also lists a number of master's degree programs that cover the 15 credit requirements for a CFP.
Check out our comprehensive list of Financial Planning Master's Degrees to launch your career in Financial Planning
Selecting an Accredited Degree Program
While it's true that both bachelor and master's degree programs in a wide array of specialties can get you into the financial planning arena, it's also the case that quality matters. And even though almost all major American colleges have a basic accreditation from one of the six major regional accrediting agencies recognized by the Department of Education, when you are getting into a highly specialized field like finance, it pays to also select a program or school with a specialty accreditation.
For business and finance, that means picking a program accredited by one of these three agencies:
By maintaining close contacts in the business world, they have the up-to-date information and expertise to ensure that degrees are teaching the kind of skills and knowledge that is in-demand in the field today—meaning you get the kind of education that employers are looking for.
Enrolling in a FinTech Bootcamp for Financial Planning
Even the best academic degrees have trouble truly keeping up with the state-of-the-art in the industry, though. It's a fast-paced world out there where finance and information technology meet up, and a new kind of education is evolving to help bridge the gap.
That education comes from fintech bootcamps. These fast-paced courses may last only days or months, but they are taught by instructors who are fresh from the trenches, and constantly updated with the latest technologies and techniques in use in the field. They are fast-paced and hands-on, offering a practical education that prepares you to handle complex topics in the fintech workplace like:
Python programming
Financial library use
Machine learning and artificial intelligence analysis of stock patterns
Blockchain cryptocurrencies and uses such as Solidity smart contracts and Ethereum
All of it happens through a series of projects rooted in live finance-related datasets, in concert with your peers in a cohort-based progression that teaches teamwork alongside fintech expertise.
You don't have to look far for these programs in Arizona, either, with opportunities like the ASU FinTech Boot Camp available either online or right there in Tempe. Available as a part-time option, the ASU program gets you through without sacrificing anything from your current career or commitments, and comes with a dedicated career services team to help you show off your new skills to your best advantage for either promotion in your current company or to land a new position in the field.
Adding a Professional Certification to Boost Your Qualifications as a Financial Planner
Your education really starts to shine like that Superstition gold when you start to consider how it impacts your ability to earn some of the most in-demand certifications in the industry. Your degree is just a jumping-off point for the critical, job-specific qualification that these popular certifications attest to. And you need both education and experience to earn them:
Chartered Financial Consultant (ChFC) – Requires 27 semester credit hours in specified courses, although not a completed degree, plus 3 years experience
Chartered Investment Counselor (CIC) – Not required; however, must hold a CFA, plus 5 years experience
Chartered Financial Analyst (CFA) – Hold 4 years combined professional and/or university experience
Certified Financial Planner (CFP) – Hold a bachelor's degree, plus 3 years experience
Personal Financial Specialist (PFS) – Have 75 hours personal financial planning education; also, hold a CPA, which requires a degree, plus 2 years experience
If, for some reason, you managed to get this far already through school and still didn't manage to hit all the CFP Board requirements for education, never fear; the Board also registers a number of stand-alone certificate programs that allow you to pick up those 15 crucial credits outside a formal degree program.
How to Obtain an Investment Adviser Representative License in Arizona
The Arizona Corporation Commission's Securities Division is charged with the responsibility of registering and licensing investment adviser (IA) firms and investment adviser representatives (IAR) who work with clients in the state. Applications required to establish an IA or become an IAR must be filed through the Securities Division with the Financial Industry Regulatory Authority's (FINRA's) IARD (Investment Advisor Registration Depository). Passing of the NASAA (North American Securities Administrators Association) Series 65 examination, or the Series 7 examination in combination with the Series 66 Examination, is a perquisite to licensure in Arizona.
Global and national investment advisory firms, as well as regional firms with a local and regional presence, may be found throughout Arizona. These include Edward Jones, which has offices around the state; Charles Schwab, Genworth Financial, and Northern Trust Corporation, with offices in Phoenix; and WealthTrust Arizona and Vanguard, both with offices in Scottsdale.
How to Obtain a Stockbroker License in Arizona
Stockbrokers must register with both the Arizona Securities Commission through FINRA's Central Registration Depository (CRD). Passing NASAA's Series 63 or Series 66 state exams in combination with a FINRA exam focusing on the product they'll be selling (usually Series 6 or Series 7 exams) is required.
<!- mfunc search_btn -> <!- /mfunc search_btn ->
NASAA and FINRA expect all registered securities agents to fulfill continuing education requirements throughout their careers. This consists of two parts: a Regulatory Element, which is an individual computerized refresher course that is taken after two years of registration, then every three years thereafter; and a Firm Element, provided by firms for registered agents to keep them abreast of changes in the regulatory environment that may affect investment product offerings and sales protocols.
How to Obtain a License to Sell Life Insurance and Fixed Annuities in Arizona
The Arizona Department of Insurance (as of July 1, 2020, transitioning into the Department of Insurance and Financial Institutions; website layout is changing) licenses life insurance producers, who often sell fixed annuities so as to offer retirement planning services. Life insurance producers must be at least 18 years of age and must pass the Arizona life insurance producer exam administered by Prometric. Test centers may be found in Tempe, Phoenix, Goodyear, Flagstaff, Casa Grande, and Tucson. Forty hours of continuing education must be completed every two years to maintain this license.
Those interested in expanding their offerings to include variable contracts, which include a stock market component, require an additional securities license. This means the Series 6 or Series 7 exam must be taken. Holding a securities license and a life insurance producer license means upholding self regulatory organization (SRO) continuing education requirements, as well as the continuing education requirements required by the Arizona Department of Insurance.
<!- mfunc feat_school ->
Featured Programs:
Sponsored School(s)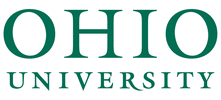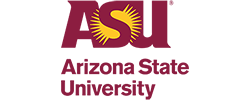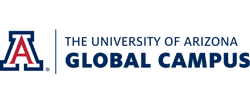 <!- /mfunc feat_school ->