Arizona is one of the country's most naturally beautiful states and a major economic hub of the southwestern U.S. Astounding natural formations like the Meteor Crater and the Grand Canyon, places to which thousands of tourists flock every year, are right in your backyard as an Arizona resident. This picturesque state is home to almost 2,314 financial planners and is a great place to work and live.
<!- mfunc feat_school ->
Featured Programs:
Sponsored School(s)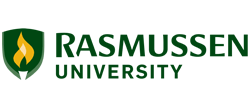 <!- /mfunc feat_school ->
There are 2,314 CFPs in Arizona, according to the Certified Financial Planner (CFP) Board, representing 2.6% of the total number of certified financial planners in the country. Aspiring CFPs should know that in order to join these distinguished ranks and be certified by the CFP Board, a financial advisor must first become a fiduciary, someone who is legally bound to act based on their clients' best interests, as opposed to acting in self-interest, namely for commissions, or the sale of products and services.
Consequently, aspiring financial planners have two career paths before them – one is fee-based advisory and the other is commission-based advisory. Fee-based advisors make their living through a pre-stated fee for their services rendered to their clients. This fee usually consists of a flat retainer and/or an hourly rate for investment advice and other services.
A commission-based advisor, by contrast, makes a living by earning commission when they sell their financial products or services to their clients. While one requires a certification to become a fee-based advisor, commission-based advisors are not obligated to do so.
<!- mfunc search_btn -> <!- /mfunc search_btn ->
If you are interested in how salaries for financial advisors, stockbrokers and insurance agents vary across different regions of Arizona, you have come to the right place. We have compiled data on the salaries of financial advisors, stockbrokers and insurance agents in Arizona, across its various metropolitan and non-metropolitan regions. This data has been acquired from the U.S. Bureau of Labor Statistics and is visible below.
Financial Advisor Salary in Arizona
There are 3,360 financial advisors in the Phoenix-Mesa-Scottsdale area, and 470 in Tucson. Unfortunately, data on the number of advisors in the rest of the state (namely in Prescott and Sierra Vista-Douglas) appears to be unavailable in the U.S. Bureau of Labor Statistics' official data. The highest earners reside in Tucson, where the annual mean salary was $111,520. Prescott is second with an hourly mean wage of $42.63. The annual wages of the top 90th percentile wages in Prescott are the highest at $199,280, with the Phoenix area at second place. However, the wages of the 75th percentile are the highest in Tucson at $126,250. Data on the wages of the 90th percentile in Tucson is not available.
Below we have data collected by the Bureau of Labor Statistics in 2019 on the financial advisors in Arizona's metropolitan and non-metropolitan areas. Note that annual wages are calculated by multiplying the corresponding hourly wage by 2,080 hours. Also note that that self-employed workers were not counted in this data.
Area Name
Employment
Annual mean wage
Phoenix-Mesa-Scottsdale
3360
87140
Sierra Vista-Douglas
-
54210
Stockbroker Salary in Arizona
Arizona is home to thousands of stockbrokers- the Phoenix-Mesa-Scottsdale area is alone home to 8,400 professionals, while Tucson has 900. The hourly mean wages are $30.50 and $29.12 in Phoenix and Tucson respectively, while the annual mean wages are $63,440 and $60,750. There is a significant difference in the annual wages of the top 75th percentile – in Phoenix, it is $65,080 while in Tucson it is $60,870. This difference narrows for the top 90th percentile of earners – the annual in Phoenix is $106,440 but in Tucson, it is higher at $113,180.
Area Name
Employment
Annual mean wage
Phoenix-Mesa-Scottsdale
8400
63440
Sierra Vista-Douglas
70
52030
Life/Annuity Producer Salary in Arizona
There are more than 8,000 life/annuity producers in Arizona. Those in Phoenix make the highest mean annual salary at $ 76,750, while the second-highest mean wages are in Tucson at $51,150. The difference in median wages, however, is much smaller between the first- and second-highest areas. Note that median informs us how much most of the population earns. While the hourly median wage is $26.17 in Phoenix, it is $25.09 in Prescott.
Area Name
Employment
Annual mean wage
Phoenix-Mesa-Scottsdale
6050
76750
Sierra Vista-Douglas
30
44350
(Salary and job growth data reported by the U.S. Bureau of Labor Statistics in May 2019 for personal financial advisors; securities, commodities and financial services sales agents; and insurance sales agents. Figures represent national data, not school-specific information. Conditions in your area may vary. Information accessed February 2021.)