You might not guess it from looking at the average crowd in a Juneau bar on a Saturday night, but Alaska has one of the highest concentrations of millionaire households in the entire nation. According to Phoenix Marketing International, 7.5 percent of households in the state have more than $1 million in currently investable assets. That puts the state at 5th in the nation in terms of wealth concentration… and means that a lot of those folks are looking for someone to help them figure out where to invest all that cash.
<!- mfunc feat_school ->
Featured Programs:
Sponsored School(s)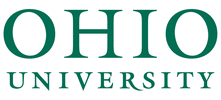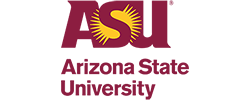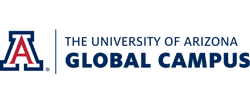 <!- /mfunc feat_school ->
It's not just the millionaires, either. According to the Bureau of Business & Economic Research of the University of New Mexico, the average per capita personal income of Alaska's residents has remained in the top 10 among all states since 2008. In 2018, that figure was $62,102, making Alaska the state with the seventh-highest average per capita personal income in the country. Additionally, A.G. Edwards' Nest Egg Index has found that residents of some cities in Alaska have built and nurtured significant savings and retirement funds, including Juneau, Anchorage and Ketchikan. Many financial planners in Alaska have a concentration of clients in these areas of the state, as a greater demand exists for their services there. Not to mention fewer polar bears.
<!- mfunc search_btn -> <!- /mfunc search_btn ->
Population projections in Alaska by the state demographer in 2020 indicate that the number of residents over the age of 65 will grow to 17 percent by 2036, representing the most growth in any segment of the state's population. Alaska's total population is projected to ad 83,000 people by 2045. With this many Alaskans approaching retirement age, financial planners who embrace the unique responsibility and challenges of retirement planning will likely find no shortage of clients.
But those clients will have high expectations in a rocky market that is torn by uncertainty and fraught with risks. Only the best education and preparation will earn you a spot managing wealth for savvy Alaskan families.
Getting The Right Education to Become a Financial Planner in Alaska
That education, for almost all planners, starts off with a college degree. That's because most of the top certifications in the field demand at least some college coursework or a full degree:
Chartered Financial Consultant (ChFC) – Requires 27 semester credit hours in specified courses, although not a completed degree, plus 3 years experience
Chartered Investment Counselor (CIC) – Not required; however, must hold a CFA, plus 5 years experience
Chartered Financial Analyst (CFA) – Hold 4 years combined professional and/or university experience
Certified Financial Planner (CFP) – Hold a bachelor's degree, plus 3 years experience
Personal Financial Specialist (PFS) – Have 75 hours personal financial planning education; also, hold a CPA, which requires a degree, plus 2 years experience
And if you are going to put in the time to get 30 or so semester credits, you might as well go on to earn the full degree. Clients and potential employers alike tend to question applicants who haven't at least earned a bachelor's degree in the field, and dropping out halfway in might be worse than not starting at all.
Bachelor's Degrees for Financial Planners
In any event, a full bachelor's degree is a minimum requirement for earning that most coveted of financial planning credentials, the CFP. Not only do you need the complete degree under your belt, but it also has to include mandatory coursework of 15 credit hours in nine particular subject as mandate by the CFP Board.
Your best bet to ensure those are covered is to enroll in a CFP Board-Registered program. But the good news is that you can find those registered programs extending across a wide range of degree types:
Bachelor in Financial Planning
Bachelor in Financial Services
Bachelor in Accounting
Bachelor in Business
Bachelor in Trust and Wealth Management
That allows a high degree of specialization in whatever aspect of financial planning or investing that interests you the most.
Check out our comprehensive list of Financial Planning Bachelor's Degrees to launch your career in Financial Planning
Master's Degrees for Financial Planners
You might not stop at a bachelor's degree, either. With another two years of investment in your education, you can dramatically boost your expertise, and your earning potential, by going on to get a master's degree.
Master's programs are available in all the same subjects as bachelor's degrees, but with a higher degree of focus and specificity. You typically engage in an internship or other real-world training on top of your scholastic efforts, producing a highly engaged, highly experienced graduate that planning firms will be lining up to sign on.
<!- mfunc search_btn -> <!- /mfunc search_btn ->
You also have the opportunity at this level to get qualified for that CFP if your undergrad program didn't include the required course components; the CFP Board also registers master's programs that include the requisite 15 credit hours that qualify you for the CFP credential.
Check out our comprehensive list of Financial Planning Master's Degrees to launch your career in Financial Planning
Selecting an Accredited Degree Program
Whether you are shooting for the CFP or not, it's important that you only enroll in programs that meet the minimum standards that are insisted on by the American educational and business communities. In purely scholastic terms, that means picking a school that has been accredited by one of the six major regional accreditation agencies certified by the Department of Education and the Council on Higher Education Accreditation.
But from a business perspective, you should look for degrees and schools that also hold a key specialty business accreditation from one of these three agencies:
By working closely with the business community to evaluate curriculums, professors, and graduation requirements, these agencies ensure that the degree you earn will match the high expectations of employers and clients out in the real world.
Enrolling in a FinTech Bootcamp for Financial Planning
FinTech is a hot new trend in the world of investing and financial planning that even some top-ranked and accredited colleges can't quite keep up with. The rapid advances in this unique blend of technology and financial wizardry make it hard for traditional educational programs to keep up with.
That's one reason to consider a bootcamp in fintech. Ranging in time commitment from a few days to a few months, many of these programs are now available online, and even to residents way up here on the last frontier. One example is the Berkeley FinTech Boot Camp, a part-time, six-month program that takes you through important fintech topics like:
Advanced use of Excel and formula construction
Blockchain tech and smart contracts
Use and trading of cryptocurrencies
Financial programming and data analysis
Use of AI and machine learning in financial analysis
Unlike college courses, these topics are delivered through primarily practical, hands-on education, usually in a series of projects that you undertake together with other members of your cohort, and lead by actual industry professionals who have experience in the latest tools and techniques.
A career services team typically takes over near the end of these camps, helping you get your resume polished up and your portfolio in line to ace your next job interview. It's a great way to augment your education in financial planning and position yourself for the next big wave in the industry.
How to Obtain an Investment Adviser Representative License in Alaska
The State of Alaska's Division of Banking and Securities registers financial professionals who wish to work in the state. Under Alaska's Securities Regulations, aspiring investment adviser representatives or proprietors of investment adviser firms must pass the North American Securities Administrators Association's (NASAA's) Series 65 (Uniform Investment Law) examination; or the FINRA Series 7 (General Securities Representative) examination in combination with the Series 66 (Uniform Combined State Law) examination. Licensing for all investment adviser representatives is done through the Financial Industry Regulatory Authority's (FINRA's) IARD (Investment Advisor Registration Depository) system.
There are a number of nationally recognized investment adviser firms with offices in Alaska, as well as locally based firms. Among these is First Command Financial Services, Inc. with offices in Anchorage and Fairbanks; Edward Jones in Anchorage; and Otter Creek Partners, which has an office in Ketchikan.
How to Obtain a Stockbroker License in Alaska
Broker-dealer agents are required to register with Alaska's Division of Banking and Securities through the FINRA-managed Central Registration Depository (CRD). Stockbrokers who are registered in Alaska must pass either the Series 63 or 66 state exams in combination with a product exam such as the Series 6 or Series 7.
<!- mfunc search_btn -> <!- /mfunc search_btn ->
Continuing education requirements put in place by FINRA include a Regulatory Element, consisting of a computerized training program taken after two years of registration, then every 36 months thereafter. Broker-dealer firms will provide an annual Firm Element training component. This element provides training that is designed to inform sales agents of recent developments in the industry and/or investment product changes or regulatory alterations that impact their day-to-day sales functions.
How to Obtain a License to Sell Life Insurance and Fixed Annuities in Alaska
The Alaska Division of Insurance licenses producers to sell life insurance and fixed annuities. Each applicant for licensure must pass an examination administered by Pearson VUE testing centers. No pre-licensing education is required in Alaska. Continuing education (CE) must be completed at a rate of 24 hours every 24 months to maintain licensure. No more than 8 CE hours during each license renewal period may be taken in any of the following areas:  business management, business organization, business environment, psychology, motivation, or sales training.
If a life insurance producer in Alaska wants to sell variable annuities, after receiving their Alaska life insurance producer license, they must then take the proper exams to qualify as a registered securities representative as well. This involves securities licensure, which means taking the Series 6 or Series 7 exams through FINRA. For variable life/annuities agents, continuing education requirements of both FINRA and the Division of Insurance apply.
<!- mfunc feat_school ->
Featured Programs:
Sponsored School(s)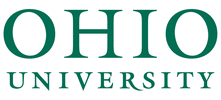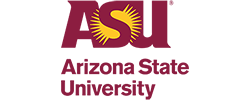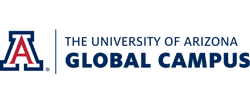 <!- /mfunc feat_school ->