Alabama hasn't always been a mecca for financial advisors, but that state of affairs may be changing quickly. According to the U.S. Bureau of Economic Analysis, improving economic development in Alabama is responsible for the fact that the average per capita personal income in the state has approached national levels. The urban counties of the state show the highest average per capita personal income, with residents of Madison and Shelby Counties enjoying an average per capita personal income higher than the national average.
<!- mfunc feat_school ->
Featured Programs:
Sponsored School(s)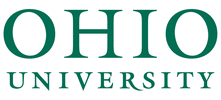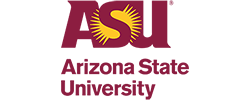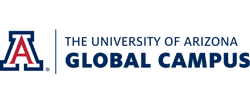 <!- /mfunc feat_school ->
According to Phoenix Marketing International, as of 2018 about 4.6 percent of Alabama's population were millionaires. This represented about 89,000 households. These high net worth families are bread and butter work for financial planners, who are typically engaged in such work as establishing college savings plans for their children and delivering investment advice, retirement planning, and wealth management services.
<!- mfunc search_btn -> <!- /mfunc search_btn ->
The University of Alabama's Center for Business and Economic Research predicts that by 2040, the state population will hit almost 5.6 million. As of 2019, according to the U.S. Census Bureau, most of those residents were already older than the national average, and the state will continue to go gray fast. With a large portion of Alabama's population making the shift from work to retirement, many residents will be in need of financial planners who specialize in seeing to it clients have adequate savings and income on which to live in their golden years.
Another segment of Alabama's population that is growing is the school-aged population. By 2025, this demographic is expected to increase by 12.4 percent from its 2000 total. More children will be approaching college enrollment age, which translates to a need for responsible financial planners to help families prepare for the ever-increasing cost of funding a college education.
With all that demand on the way, Alabama is also going to need a whole new generation of well-trained, motivated, whip-smart financial planners. Like you.
Getting The Right Education to Become a Financial Planner in Alabama
Brains aren't enough to make the big bucks in financial planning of course. Nor can you just walk into a trading office or bank and get in on the ground floor anymore on account of your moxie and street smarts.
No, if you want to be taken seriously in the industry, you need to earn a certification in your specialty area. And many of those require at least some college education or a full degree:
Chartered Financial Consultant (ChFC) – Requires 27 semester credit hours in specified courses, although not a completed degree, plus 3 years experience
Chartered Investment Counselor (CIC) – Not required; however, must hold a CFA, plus 5 years experience
Chartered Financial Analyst (CFA) – Hold 4 years combined professional and/or university experience
Certified Financial Planner (CFP) – Hold a bachelor's degree, plus 3 years experience
Personal Financial Specialist (PFS) – Have 75 hours personal financial planning education; also, hold a CPA, which requires a degree, plus 2 years experience
Not to mention the fact that bachelor's degrees, at a minimum, have become de rigeur for even entry-level jobs in the industry.
Bachelor's Degrees for Financial Planners
In part, that's because a bachelor's degree is a key component of becoming certified as a CFP. Without it, you'll struggle to find positions or clients in financial planning. But the good news is that you don't have to get that degree in any specific field, so options are open to you like:
Bachelor in Financial Planning
Bachelor in Financial Services
Bachelor in Accounting
Bachelor in Business
Bachelor in Trust and Wealth Management
What is most important is that you earn it from a CFP Board-Registered program. That's because at least 15 credit hours in nine specific subject areas must be covered in order for your education to count for CFP purposes.
Check out our comprehensive list of Financial Planning Bachelor's Degrees to launch your career in Financial Planning.
Master's Degrees for Financial Planners
While a bachelor's degree is the bare minimum you should shoot for, getting your master's is what unlocks the real money at the top levels of the financial planning world. The four-year foundation you put in at the bachelor's level will get a whole new edifice stacked up on top of it, with a level of expertise that is in high demand among the wealthiest individuals and the top financial planning firms across the state.
<!- mfunc search_btn -> <!- /mfunc search_btn ->
A master's also offers you a backdoor into CFP certification, since many master's programs are also CFP Board-registered and include the essential educational elements to qualify you for that credential. So it's also a way to get into financial planning at a very high level even if you didn't previously study or work in the field.
Check out our comprehensive list of Financial Planning Master's Degrees to advance your career.
Selecting an Accredited Degree Program
No matter what level you study financial planning at, you want to make sure you are getting a first-rate, business-validated education. Fly-by-night business schools are not unheard of, and if your diploma comes from one, you're not going to get a second chance at a first interview.
So it's important that you select a program that has a specialty business accreditation from one of the three specialized accrediting agencies in the country that cover B-schools:
By working with the business community, those accreditors ensure that professors, curriculum, and administration of important business degree programs all meet the highest level of quality and will be accepted universally by the business community after you graduate.
Enrolling in a FinTech Bootcamp for Financial Planning
That master's program will take you two years to get through, on top of the four you already spent in undergraduate studies, and that can all seem like a lifetime if you're in a hurry to get into the industry.
So a new hotrod option to kickstart your career is also on the table: enrollment in a fintech bootcamp.
Bootcamps equip you with the practical, hands-on education you need to make moves as a trader or financial planner, without putting you through the stultifying classroom environment of a degree. They don't offer credit and won't qualify you for certification, but they will deliver training in cutting-edge approaches to quantitative analysis, blockchain and crypto investing, and financial programming that are hitting peak demand in the industry right now.
Many of these programs are delivered online, either full or part-time, and lasting only days or months. Two that are available to Alabama residents are:
These technical, career-focused programs put you together with a cadre of fellow motivated students and experienced instructors to conduct project-based training in subjects like:
Python programming and financial library use
Machine learning algorithms
Blockchain tech like Ethereum
Advanced Excel use
And they back it up with career services that can help you land a job on day one out of the program.
How to Obtain an Investment Adviser Representative License in Alabama
Anyone who wants to become an investment adviser representative (IAR) or proprietor of an investment adviser (IA) firm of their own in Alabama must register at either the state level with the Alabama Securities Commission or at the federal level with the Securities and Exchange Commission (SEC), depending on the amount of client assets the firm will have under management.
In both cases, the Financial Industry Regulatory Authority's (FINRA's) IARD (Investment Advisor Registration Depository) system is used to complete the process. Alabama law requires all prospective investment advisers in the state to pass the Series 65 examination (Uniform Investment Advisor Law) with a raw score of 94; or the Series 7 examination (General Securities Representative) in combination with the Series 66 Examination (Uniform Combined State Law) with a raw score of 75.
Global, national, and local investment advisory firms have offices throughout Alabama. Included within their ranks are Edward Jones, with multiple locations state-wide; Ameriprise Financial in Birmingham; Hancock Whitney Bank in Prattville; Clark Planning & Investment Advisory in Birmingham; and Retirement Advisors, Inc. in Mobile.
How to Obtain a Stockbroker License in Alabama
Broker-dealer agents, commonly known outside the industry as stockbrokers, are required to register with the state through the FINRA-managed Central Registration Depository (CRD). Broker-dealer agents must pass one of the following NASAA exams: the Series 65 exam with a raw score of 94, the Series 63 exam with a raw score of 63, or the Series 66 exam with a raw score of 75. They must also pass the FINRA Series 6 or Series 7 examination that pertains to the investment products with which they plan to work.
<!- mfunc search_btn -> <!- /mfunc search_btn ->
Continuing education that is required of registered security broker-agents under NASAA and FINRA rules begins with a Regulatory Element that consists of a computerized refresher course. This course is taken after being licensed for two years, then every three years thereafter. Firms provide the Firm Element of the required continuing education. This keeps agents up to date on changes in products, industry developments and more.
How to Obtain a License to Sell Life Insurance and Fixed Annuities in Alabama
Becoming a life insurance producer and selling fixed annuities requires licensing through the Alabama Department of Insurance. This involves a pre-licensing course of study pertaining to life insurance that consists of 20 classroom hours followed by the life insurance producer examination, administered by the state at the University of Alabama campuses in Birmingham, Huntsville, Mobile, Tuscaloosa, and Montgomery. Those who hold the Chartered Life Underwriter (CLU) designation are exempt from taking the state's life insurance examination. Twenty-four hours of continuing education must be completed every two years to maintain an Alabama insurance license.
After receiving a life insurance license in Alabama, producers often opt to expand their financial planning product offerings and become variable life/variable annuity agents. This requires a securities license and registration with the Alabama Securities Commission, which means passing either the FINRA Series 6 or Series 7 exam as well as state securities law exams. Continuing education requirements of both the Alabama Department of Insurance and FINRA apply to variable annuity agents.
<!- mfunc feat_school ->
Featured Programs:
Sponsored School(s)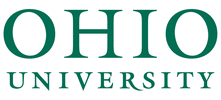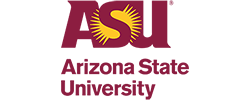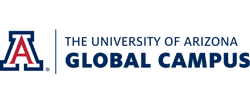 <!- /mfunc feat_school ->