In Alabama, stockbrokers and other financial professionals are licensed and regulated through the Alabama Securities Commission. The Alabama Securities Act uses the more formal term, securities broker-dealer agent, to describe stockbrokers. Follow this guide for detailed instructions on how to become a stockbroker in Alabama by obtaining broker-dealer firm sponsorship, passing the required exams, and registering with the state commission and a self-regulatory organization (SRO).
<!- mfunc feat_school ->
Featured Programs:
Sponsored School(s)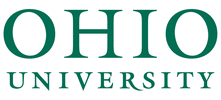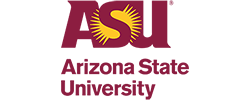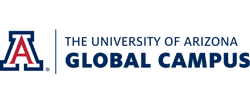 <!- /mfunc feat_school ->
Step 1. Get Your Education
In an initial screen for applicants broker-dealer firms very often exclude those who don't hold a degree in a relevant field. You'll find that almost all stockbrokers have a degree, with the exception of those that have been in the business for many years. Successful stockbrokers also often have a professional designation, which demonstrates their commitment to ongoing education, and many of these professional designations will require at least a bachelor's degree, in addition to passing exams.
<!- mfunc search_btn -> <!- /mfunc search_btn ->
Your degree can be in any subject, but some that will be especially useful include:
BA-Finance
BA-Consumer and Family Financial Services
BS-Finance
BS-Business/Finance
BS in Business Administration- Finance
Even if you decide to pursue another degree, you can still take some courses that will apply to the profession. This will help you gain an understanding of markets and investments vehicles.
Courses that you should consider include:
Accounting, in particular courses in financial accounting and managerial accounting
Behavior of organizations, persons and groups
Business ethics
Business communications
Business law
Economics
Finance
Marketing
Quantitative applications in business
Statistics
Taxation
Step 2: Take the Required Exams
To take required exams, you will first need to find a sponsor. Your sponsor will ultimately become the broker-dealer firm you work for when your exams are successfully completed and you've been licensed as a securities broker-dealer agent. Apply for open positions or contact a firm that you'd like to work for. Brokerage firms typically require a background check prior to sponsorship.
Registration includes completing the detailed test application form, which is known as Form U-4, Uniform Application for Securities Registration or Transfer. The application itself is a detailed questionnaire about your educational background, your work experience, and any criminal history. You'll need to get a fingerprint card completed for the required federal background check. Fingerprinting can normally be done at a local police station or sheriff's office for a nominal fee of $10-25.Most firms will be able to assist you with completing this form and will then file it with FINRA, the Financial Industry Regulatory Authority. The application is filed electronically through the Central Registration Depository (CRD), which all broker-dealers in Alabama will have access to. Your firm will cover Alabama's $70 registration fess as well as fees associated with the exams and registration with FINRA.
When the application is approved, your firm will be notified of your acceptance and you'll be able to schedule the Series 7, General Securities Representative Examination. The Series 7 is not specifically required as part of the licensing process in Alabama, but no firm or self-regulatory organization will allow you to sell securities to the public without a Series 7 license, or other more limited securities license.You will also have to register for the Series 63, Uniform Securities Agent State Law Examination, which is required of all broker-dealer agents under the Alabama Securities Act.
Registration and scheduling of the exams will be completed through the location of your choice.
Prepare for the exam. To avoid being rushed, you should plan on arriving at least an hour before the examination time on the scheduled day.
You get your test scores as soon as you're finished with the exam.
Requirements to Transact Business in Other States
Once you become registered in Alabama, you are legally able to conduct a small amount of business in other states, in compliance with your firm's policies. The Alabama Securities Division allows securities broker-dealer agents to work with as many as four clients in any other state without having to register with that state. As soon as you add a fifth client in any other state, you will need to be licensed in that state as well. Your firm may have policies in place that require you to register with each state that you have even a single client in.
<!- mfunc search_btn -> <!- /mfunc search_btn ->
Step 3: Get Your On-The-Job Training
Your new broker-dealer will continue to provide you with on-the-job training after you pass the exams. Training usually includes information about the products you'll be selling along with general sales training. Training time, including the amount of time you spend on test prep, will usually be about six months and it sometimes requires travelling to the company's headquarters, especially if you will be working for one of the large, national firms.
Step 4: Ongoing Requirements for License Renewal
Annual License Renewal and Fees
Registration renewals will be done automatically each year through the Central Registration Depository. Alabama's annual renewal fee of $70 will be distributed to the Alabama Securities Commission, as will fees owed to any other states in which you have clients.
Continuing Education Requirements
As a securities broker-dealer agent, you'll participate in the Securities Industry Continuing Education Program, which consists of two elements:
The Regulatory Element
The first Regulatory Element training class will be required at the beginning of your third year in practice. Subsequent Regulatory Element continuing education is only required once every third year.As a Series 7 licensee, you'll take the S101 General Program, which will cover:
New and Secondary Offering & Corporate Finance
Client/Product Suitability
Communicating with the Public
Handling Customer Accounts/Trade and Settlement Practices
The Firm Element
Your employing broker-dealer firm will conduct an annual internal employee evaluation. The results of this internal evaluation will assist the firm in structuring the correct training curriculum in accordance with FINRA (Financial Industry Regulatory Authority) and NASAA (North American Securities Administrators Association) dictates. This once-yearly continuing education will cover:
Investment features and associated risk factors
Regulatory requirements related to products, services, and strategies
Sales practices and suitability standards
<!- mfunc search_btn -> <!- /mfunc search_btn ->
Updating your Form U-4
Maintaining current information on your Form U-4 is a requirement. Any, and all updates to the following information should be made within 30 days:
Criminal disclosure
Pending or completed disciplinary actions
Financial judgments against you
Address updates
Civil judgments against you
Customer complaints
Clients will always be able to review your professional qualifications and any disciplinary history through the FINRA BrokerCheck.