Vermont is not typically considered as a retirement mecca, but U.S. News & World Reports ranks the state number five overall in its 2018 list of top states, rating it highly for education, opportunity, and financial stability. According to U.S. Census numbers from 2019, the percentage of the population over 65 years of age here is 20 percent… well above the national rate of 16.5 percent.
<!- mfunc feat_school ->
Featured Programs:
Sponsored School(s)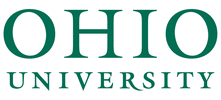 <!- /mfunc feat_school ->
That has the effect of focusing people on their financial situation for the post-work years. And that's an area where financial planners can offer a lot of help.
With the right kind of education and preparation, you can put those people in a good position to get through their golden years through proper investment structures, conservative asset allocation, and building out trusts and getting them into insurance plans that will ensure their families are provided for if the unexpected occurs. And if everything goes well, they can enjoy the rest of their years in comfort and freedom kicking around the beautiful Vermont countryside.
<!- mfunc search_btn -> <!- /mfunc search_btn ->
Planning covers a lot broader range than just retirement considerations, of course. There are around 15,000 households in the state with investable assets greater than $1 million in value according to a Phoenix International report from 2017. They all need wise investment advice as well, for managing, protecting, and growing their fortunes.
They are willing to pay top dollar for planners who can do all that, resulting in a median level of compensation of $123,280 for the job in the state as of 2019 according to the Bureau of Labor Statistics. If that sounds good to you, then it's time to look into the steps you'll need to take to become a financial planner in Vermont.
Getting The Right Education to Become a Financial Planner in Vermont
Your first step starts with an education. In finance today, that means a college education. You can't just start off in the mail room and work your way up to a corner office anymore. It's a field that has become too complicated and too specialized to learn it the old-fashioned way.
So both employers and clients are going to be looking for a degree on your resume before they'll be signing you up to handle any kind of financial responsibility on their behalf. Just as important, many of the kinds of professional certification that are commonly required in the industry also demand that you have at least some college credits to your name.
Bachelor's Degrees for Financial Planners
A four-year bachelor's degree is widely considered to be the minimum standard for even entry-level financial planning positions. There are a wide variety of degrees that may be suitable preparation for this role, including:
Bachelor in Financial Planning
Bachelor in Financial Services
Bachelor in Accounting
Bachelor in Business
Bachelor in Trust and Wealth Management
Each of them includes a great deal of major-specific coursework that will teach you the ins and outs of economics, business, and accounting matters, but also a large helping of very traditional liberal arts coursework. Those classes, in areas like history, social studies, English, and languages, might not seem to have immediate relevance to your work in financial planning. But what they are really doing is turning you into the kind of well-rounded, well-informed candidate that businesses prefer to hire, with all the critical thinking and analytical skills that you will need to make complicated financial decisions.
In any event, you will want to pick a CFP Board-Registered program for either your major or minor. The CFP, or Certified Financial Planner, is one of the most important professional certifications offered in the field. The CFP Board, which awards it, requires not only a bachelor's degree, but also that 15 credits of that degree include study in specific areas like ethics, trust management, and educational planning… areas that Board-Registered programs are guaranteed to include.
Explore our extensive list of Financial Planning Bachelor's Degrees.
Master's Degrees for Financial Planners
A bachelor's degree is really just your minimum level of education, however. If you want to climb the ladder, up to the ranks of management, or working with extremely high-net-worth clients, you'll need more: a two-year master's degree.
<!- mfunc search_btn -> <!- /mfunc search_btn ->
A master's qualifies you for bigger things by giving you more information and a more in-depth perspective on finance and economics. You can get the degree in any of the same areas as you find bachelor's degrees taught, but with a much more intensive take on the material. You'll engage in directed and independent research into the subject, developing your own ideas about what makes markets tick and testing them against the evidence; you'll be exposed to the top thinkers in the field through internships, guest lecturers, and conferences where you rub shoulders with top professors.
It's all a great way to qualify you for some of the most lucrative and most responsible positions in financial planning, and it's also another way to get qualified for your CFP: Board-Registered programs are available at this level as well, a perfect option for anyone coming in from a different field originally.
Explore our extensive list of Financial Planning Master's Degrees.
Selecting an Accredited Degree Program
At both the bachelor's and master's level, you will have to do a little bit of homework before you pick a program. Besides just looking for Board-Registration, you'll also want to ensure that the school or degree you choose has a specialty accreditation from one of these three agencies:
Almost all American schools already hold a suitable general accreditation from one of the major regional accrediting agencies that look at academic standards and attest that they meet the high expectations of the community. But those three bodies focus exclusively on business and accounting programs, using a close relationship with the American business community to assess particulars like curriculum design, instructor qualifications, and resource availability to ensure that those programs are turning out graduates that have the education that businesses demand today.
Enrolling in a FinTech Bootcamp for Financial Planning
Another way to build up your education that offers a terrific addition to your collegiate skills is by enlisting… er, enrolling—in a fintech bootcamp.
Bootcamps you have probably heard about: fast-paced (weeks or months), intensive programs that drill critical, elementary, practical skills into participants at a relatively low cost. Fintech is the combination of exotic financial instruments and high technology that is upending the entire industry with things like high-speed algorithmic trading and cryptocurrencies like Bitcoin.
So fintech bootcamps are like chocolate and peanut butter for absorbing important concepts quickly. While many bootcamps are run by private companies, there are also increasing numbers of them available to Vermont residents being offered by big-name college programs, such as:
They may be offered online and part-time, like those programs, or in traditional on-site, full-time formats. Either way, they tend to use the same instructional style: instructors who are drawn straight from the industry putting you and your fellow cohort through your paces in a series of projects that are rooted in real-world data and intended to replicate realistic problems that you might face on a real job. Through that hands-on learning, you'll pick up skills like:
Advanced Excel analysis
Python programming with financial libraries
Machine learning and AI analysis of financial data
Blockchain and cryptocurrency concepts
Ethereum and Solidity smart contracts
And when you come out the other end of the program, dedicated career preparation teams help you polish up your resume, hone your interview skills, and even set up meetings with prominent employers looking for the kind of skillsets you have picked up. It's a solid investment in a long-term future in financial planning.
Adding a Professional Certification to Boost Your Qualifications as a Financial Planner
Another important element to your long-term success as a financial planner will involve getting the right professional certifications for your specialty area. Those can include:
Chartered Financial Consultant (ChFC) – Requires 27 semester credit hours in specified courses, although not a completed degree, plus 3 years experience
Chartered Investment Counselor (CIC) – Not required; however, must hold a CFA, plus 5 years experience
Chartered Financial Analyst (CFA) – Hold 4 years combined professional and/or university experience
Certified Financial Planner (CFP) – Hold a bachelor's degree, plus 3 years experience
Personal Financial Specialist (PFS) – Have 75 hours personal financial planning education; also, hold a CPA, which requires a degree, plus 2 years experience
You'll notice that each requires some college coursework, some experience in the field, and passage of a knowledge-based test in the specialty. You'll also usually have to demonstrate sterling ethical standards. It's all a good basis for employers and clients to evaluate your suitability for planning jobs, so one or more of these becomes a must-have as you advance in the field.
The CFP, as noted earlier, requires a very specific kind of education. If you didn't get into a Board-Registered program at the master's or bachelor's level, no need to fret, however; there are also special certificate programs you can enroll in that will get you the 15 required credits to qualify for the CFP.
How to Obtain an Investment Adviser License in Vermont
Investment adviser (IA) firms and the investment adviser representatives (IARs) employed by these firms who solicit clients in Vermont must apply for licensure through the Vermont Department of Financial Regulation. Investment adviser representative licensure in Vermont is granted after acceptance of registration through the Investment Adviser Registration Depository (IARD) and after obtaining passing scores on the Series 65 examination or both the Series 7 and Series 66 examinations. Exemptions may be granted to applicants who hold and maintain one of the following designations:
Certified Financial Planner (CFP)
Chartered Financial Consultant (ChFC)
Personal Financial Specialist (PFS)
Chartered Financial Analyst (CFA)
Chartered Investment Counselor (CIC)
Some of the world's biggest investment adviser firms are also some of Vermont's biggest employers of investment adviser representatives. Among these are Merrill Lynch and Morgan Stanley Smith Barney, both with offices in Burlington. Odds are, you'll be starting off at these or some other major retail advising firm, at least until you get the credentials and client list to move up to the boutique firms catering to the wealthiest individuals in the state, or strike out on your own.
How to Obtain a Stockbroker License in Vermont
The same department regulates stockbrokers/broker-dealer agents licensed to engage clients in the state. They must pass the Series 63 Uniform Securities Agent State Law Examination or the Series 66 Uniform Combined State Law Examination, along with the Series 6 or 7 Exams, depending on the type of financial products the aspiring broker-dealer agent intends to sell.
<!- mfunc search_btn -> <!- /mfunc search_btn ->
Continuing education is required of all registered representatives. After being licensed for two years, reps must complete their first Regulatory Element training. This program must be taken again every three years as it is updated to reflect regulatory changes in the industry. Firms are also responsible for establishing formal training programs, referred to as the Firm Element of continuing education, designed to keep agents current on industry developments that have sway over their sales practices and the financial instruments they work with.
How to Obtain a License to Sell Life Insurance and Fixed Annuities in Vermont
The Vermont Department of Financial Regulation also licenses prospective life insurance producers who are also licensed to sell annuities. The third-party exam provider, Prometric, handles testing of prospective life insurance producers in Vermont. Applicants must be at least 18 years of age to apply to become a producer in Vermont. Applications are accepted online through Sircon Licensing and the National Insurance Producer Registry (NIPR).
Twenty-four credit hours of continuing education, also offered through Prometric, must be fulfilled every two years to maintain a producer license, with three credit hours of this being in ethics.
In order to be eligible to sell variable annuities, agents must be licensed accordingly, which requires passing the Series 6 Investment Company Products/Variable Contracts Limited Representative Exam, or the Series 7 General Securities Representative Exam. Continuing education requirements of FINRA, or any other applicable governing self regulatory organization (SRO), as well as the Vermont Department of Banking, Insurance, Securities and Health Care Administration are in effect for producers who deal in variable contracts.
<!- mfunc feat_school ->
Featured Programs:
Sponsored School(s)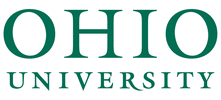 <!- /mfunc feat_school ->