In this step-by-step guide, you will find useful information on how to become an investment adviser representative (IAR) and how to open your own investment adviser (IA) firm. This guide covers both state level registration through the Oregon Division of Finance and Corporate Securities as well as federal level registration through the Securities & Exchange Commission (SEC).
<!- mfunc feat_school ->
Featured Programs:
Sponsored School(s)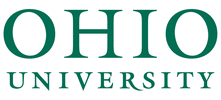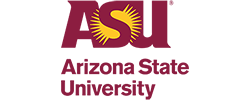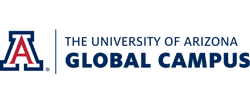 <!- /mfunc feat_school ->
Step 1. Get Your Education
Graduate with the right degree. The Investment Adviser Public Disclosure (IAPD) is a registry in which the education and background information on investment advisors is accessible to the investing public. Most financial planning and investment advisory service providers hire professionals with a four-year degree.
<!- mfunc search_btn -> <!- /mfunc search_btn ->
Some degrees to consider for this line of work:
BA-Consumer and Family Financial Services
BA or BS -Accounting
MBA-Accounting and Finance or simply Finance
MS-Accounting, Personal Financial Planning, or Finance
PhD-Accounting or Finance
Take the right courses. The following would be indispensable to you as an investment adviser:
Taxation
Finance
Accounting
Behavior of groups, persons, and organizations
Statistics
Management
Marketing
Economics
Business communications
Business law
Ethics in business
Computer information systems
Behavior of groups, persons, and organizations
Quantitative applications applied to business
Consider an elective designation. Professional certifications are a useful way to highlight your financial advising skills; however, neither Oregon nor the federal SEC require these certifications in order to become licensed as an IAR. A minimum level of industry experience and education is generally required of the certifications listed below:
Chartered Investment Counselor (CIC)
Personal Financial Specialist (PFS)
Certified Financial Planner (CFP)
Chartered Financial Analyst (CFA)
Chartered Financial Consultant (ChFC)
Step 2: Register Your Firm in Oregon
(Skip this step if you will be working for an established firm. This is only applicable if you are interested in establishing your own IA firm.)
<!- mfunc search_btn -> <!- /mfunc search_btn ->
State level registration can be completed with the Oregon Division of Finance and Corporate Securities, this is valid until you begin managing assets greater than $100 million, then you will also need to register your firm with the federal SEC. In either case, IA firm registration is done through the Financial Industry Regulatory Authority (FINRA) administered Investment Adviser Registration Depository (IARD).
Begin the FINRA Entitlement Process by having a representative from your firm open an IARD User Account by submitting the Entitlement Forms . Before you will have access to FINRA's Web-based systems, all of the necessary forms will need to be completed. You'll be required to designate a Super Accountant Administrator (SAA) who is then given a user login and password for the Firm Gateway. Access to this system is necessary in order to finalize all of the registration requirements described in the remainder of this guide.
An IARD User Account needs to be funded to cover the following fees:
Initial IARD set up fees for state registered investment advisors are currently being waived
$225 initial filing fee for SEC-registered advisors, which include firms with over $100 million in assets under management
$250 initial state firm filing fee that is charged by Oregon
Exam fees as applicable for each IAR joining the firm
$50 initial IAR filing fee charged by Oregon for each IAR employed by the firm
Submit Form ADV. Electronic versions of Form ADV, are available in the IARD. This form is necessary to the registration process and outlines the new IA firm's investment philosophy and fee structure, in addition to background information on representatives of the firm. This form is made available to clients.
Complete a U-4 Uniform Application for Securities Registration or Transfer form for each IAR in the firm. As a sole proprietor you will complete and submit the Form U-4 on yourself.
If your IA firm is state registered, mail the following documents directly to the Oregon Division of Finance & Corporate Securities, PO Box 14480, Salem, OR 97309-0405:

Financial statements that have been prepared by an independent accountant if your firm intends to hold custody of client assets or if you intend to require prepayment of fees from a client of more than $500 or for a time period more than 6 months in advance.
Sample copies of any investment advisory contracts that you will use with clients
A copy of the U-4 for at least one investment adviser representative and the designation of a supervisor within the firm
Proof of a $10,000 surety bond or a line of credit for at least that amount
Requirements to Transact Business in Other States
By law, a properly registered IAR or their firm can transact a small amount of business in another state. If a new firm manages assets for more than four clients, registration in that state should be completed using the IARD system. This also means that you will be responsible for the additional registration fees.
The De Minimis Exemption permits RIAs from another state are permitted to execute a minimal amount of business in Oregon and are only required to register when their sixth client is added in Oregon.
Step 3: Get Your Registered Investment Adviser License in Oregon by Taking the Required Exam
The state of Oregon and the SEC waive exam requirements if you hold one of these professional designations:
Chartered Financial Consultant (ChFC)
Chartered Investment Counselor (CIC)
Chartered Financial Analyst (CFA)
Certified Financial Planner (CFP)
Personal Financial Specialist (PFS)
Oregon's requirement is that all IAR candidates register for and complete one of the following exam scenarios:
OR
Register:
It is imperative that you schedule the exam(s) within 120 days of registration.
Schedule only one exam per day as you will not be allowed to sit for more than one
Arrive at the testing center an hour before your scheduled exam on the designated day.
All exam scores are released immediately after the exam is complete.
If employed with an Oregon state-registered firm (manages client assets that total less than $100 million), send proof that you have passed the exam or qualify for a waiver to the Division of Finance & Corporate Securities, PO Box 14480, Salem, OR 97309-0405.
Step 4: Ongoing Renewal and Update Requirements in Oregon
Investment Advisor Firm:
License renewal actions must be completed by December 31st every year
IARD renewal fees are $100
Oregon's renewal fees are $200 for the IA firm and $50 for each IAR employed by the firm
Annual updates to the ADV will always be required
Renewal fees are paid for all states in which IARs are registered
<!- mfunc search_btn -> <!- /mfunc search_btn ->
Investment Adviser Representatives:
The Form U-4 must be maintained for each IAR. As a sole proprietor you're responsible for updating your own data. As an IA firm employee, you must notify the firm's SAA or compliance department of any changes to the following:
Residential address
Criminal record
Jurisdictional changes
Civil judgments
Additional business activities
Disciplinary action
Name change (marriage
Certification
Education
Name change (marriage
Customer complaints