Michigan is one of the fastest aging states in the country according to U.S. Census Bureau data. Estimates in 2016 placed the state at number 18 in the percentage of residents currently 65 or older. Like every other state, that's a stat that is going to keep going up as the Baby Boom generation tips over the line into retirement.
<!- mfunc feat_school ->
Featured Programs:
Sponsored School(s)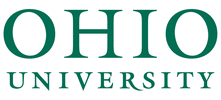 <!- /mfunc feat_school ->
That's a golden opportunity for financial planners here, thanks to a combination of demographics and foresight by legislators. The Federal Financial Services Reform Act of 1999 made Michigan the first state to coordinate regulation of financial institutions, securities, and insurance industries. According to the Michigan Bureau of Labor Market Information and Strategic Initiatives, as of 2020 there are about 13,530 insurance sales agents, 9,180 securities agents; and 6,890 personal financial advisors in Michigan. And all those numbers are going up… personal financial advisors most of all, who will see a 3.5 percent increase in the number of jobs available by 2021. Insurance sales agents are listed on the state's Hot 50 list of jobs to watch through 2028.
<!- mfunc search_btn -> <!- /mfunc search_btn ->
Retirement planning and trust and wealth advising are driving much of that, as the Boomers get ready to hit their golden years in the Wolverine State. According to calculations by the CDC, they can expect to live to about age 83… another 20 years of income have to be eked out of an uncertain economic environment, driving up demand for qualified financial planners.
It's not just older folks who need capable financial planners, though. With school costs increasing nationwide, young families are also in the market for anyone who can help them plot out their educational savings and funding for college. Michigan currently has three state-sponsored college savings plans: Michigan Education Trust (MET), Michigan Education Savings Program (MESP), and MI 529 Advisor Plan. Personal financial advisors are integral in helping residents select the right plan for their situation.
As you might guess, those are very different specializations, and you'll need to have the right education to get into the financial advising position of your choosing. But all those jobs are on the menu for Michiganders with the right ambition and work ethic to build their skills.
Getting The Right Education to Become a Financial Planner in Michigan
A lot of the work you will do, at least initially, will be schoolwork. Gone are the days when it was sufficient to show up at the bank and talk your way into an entry-level job on the strength of your street-smarts and personality. You still need both those qualities, but you'll have to build on them with another: a college education.
That's because college is where you will build your catalog of knowledge of the essential aspects of modern economics and finance that will inform your financial plans. It's also where you will earn the credits that are required in the industry today to earn professional certifications that are important to both employers and potential clients.
Bachelor's Degrees for Financial Planners
A bachelor's level education is considered entry-level in the finance industry today. These four-year degrees include not only a great deal of subject-specific training in accounting, business, economics, and other financial essentials, but also a well-rounded liberal arts education that will build your communication and critical thinking skills… which are equally important to becoming a successful planner.
<!- mfunc search_btn -> <!- /mfunc search_btn ->
You don't need any particular major in order to get into the industry, but you probably will want to take a CFP Board-Registered program. The CFP Board is the entity that issues the most important professional certification for planners, the Certified Financial Planner (CFP) credential. A key qualification for the CFP is to have taken at least 15 credits in 9 specific subject areas, and only CFP Board-Registered programs are guaranteed to have them. Fortunately, you can find those in either majors or minors, so you still have enormous latitude in picking a degree that will match your professional interests.
Explore our extensive list of Financial Planning Bachelor's Degrees.
Master's Degrees for Financial Planners
Master's degrees are also available in a wide range of areas, and also can be found among Board-Registered options if you are planning ahead in your career, or making a switch from a different field entirely. The master's option, a two-year degree, is the next step up the ladder from the bachelor's and offers a kind of education that is in-demand at the highest levels of financial practice.
That means a deep dive into the subject matter of the degree, courses that include not just reading and lectures, but also original research, integrative projects, and industry internships that force you not only to learn the material, but to demonstrate your mastery of it. These advanced programs are all but required for anyone who hopes to work with very-high-net-worth individuals or to take on leadership positions at big investment bank or advising firms.
Explore our extensive list of Financial Planning Master's Degrees.
Selecting an Accredited Degree Program
Accreditation is something that is all-but overlooked by most college students at most American colleges, because it's become pretty much standard over the years in American education. You probably haven't even heard of a college that doesn't hold a general accreditation from a major, reputable accrediting agency recognized by CHEA (the Council for Higher Education Accreditation) unless it came as a bulk-mail piece advertising some MBA program based in Bermuda or someplace.
But when it comes to business and financial degrees, you need to pay a bit more attention. That's because these studies are so highly specialized and so immediately relevant to employers. So they typically look for graduates of programs or schools that have been specialty accredited by one of these three agencies:
They go beyond the basic academic and organizational standards of general accreditation by investigating the specific curriculum and qualifications of a degree on the basis of its business aspects. By maintaining close relationships with active business organizations, those agencies can validate that the kind of education you get at programs they accredit is immediately acceptable in the business community today—which means it's that much easier for you to get a job.
Enrolling in a FinTech Bootcamp for Financial Planning
Getting a job is just the first part of a financial planning career, though. It's an industry that moves at a fast pace, constantly evolving, and if you aren't doing things to keep up with it, you're going to find yourself left in the dust.
One option for getting up-to-date on the very latest trends and techniques is by enrolling in a bootcamp. Bootcamps are fast-paced (usually weeks or months in length), intensive, hands-on style of education that are designed to offer practical demonstrations of real-world techniques and technologies. They are inexpensive and cohort-based, putting you on a team with other students who can be invaluable contacts once you have finished the camp.
Today, fintech is one of the best areas to explore through a bootcamp. Incorporating high tech into modern finance, it's changing the nature of the industry. Professionals who can master the processes are in huge demand.
These bootcamps teach courses in subjects like:
Advanced Excel analysis
Blockchain and cryptocurrencies
Machine learning and high-speed algorithmic trading
Advanced valuation and financial analysis through data analysis
Python programming and the use of financial libraries
A series of projects rooted in live financial data gives you realistic approaches to all those topics, taught by instructors who have recent experience in the field themselves.
You can find a wide range of camps available today, both on the ground in Michigan and through online offerings from colleges like:
Unusual in that they are offered part-time over a six-month period, these college-driven courses tap into all the advantages that come with big-name university departments. You get professional instructors, high-caliber online learning systems, and access to highly experienced career services teams, who will help you boost your interview skills, polish your resume, and line up career days with potential employers. Whether you're looking to switch jobs or just enhance your value in your current position, these are a fast and inexpensive answer.
Adding a Professional Certification to Boost Your Qualifications as a Financial Planner
Another thing to take care of early on in your career path is earning the relevant professional certification for your specialty area. The finance industry relies heavily on these third-party assessments of knowledge, skill, and experience when it comes to weighing your value as a financial planner. Some examples include:
Chartered Financial Consultant (ChFC) – Requires 27 semester credit hours in specified courses, although not a completed degree, plus 3 years experience
Chartered Investment Counselor (CIC) – Not required; however, must hold a CFA, plus 5 years experience
Chartered Financial Analyst (CFA) – Hold 4 years combined professional and/or university experience
Certified Financial Planner (CFP) – Hold a bachelor's degree, plus 3 years experience
Personal Financial Specialist (PFS) – Have 75 hours personal financial planning education; also, hold a CPA, which requires a degree, plus 2 years experience
You'll notice that all of them have at least some college education required. That's especially important for the CFP, which mandates not only that you hold a bachelor's degree, but that you clear the bar in certain types of coursework along the way.
But the CFP Board keeps a door open to applicants who are coming in from outside the industry, and earned degrees that didn't cover all the right subjects the first time around. The Board also designates certain Board-Registered certificate programs that can be taken to fill in any deficiencies in your training before you take the CFP exam.
How to Obtain an Investment Adviser Representative License in Michigan
Michigan's Department of Licensing and Regulatory Affairs licenses investment adviser representatives (IARs) who may choose to establish their own firms or work for existing national or regional IA firms located in the state. Investment adviser representatives in Michigan must take the North American Securities Administrators Association's (NASAA's) Series 65 examination (also known as the Uniform Investment Adviser Law Examination).
You can also qualify if you have already passed the Series 66 and Series 7 exams (within two years of applying for a Michigan IAR license) or if you were registered as an IAR in another state that required passing the Series 65 exam. You will also get a pass if you have already earned any of these professional designations:
Certified Financial Planner
Chartered Financial Consultant
Personal Financial Specialist
Chartered Financial Analyst
Chartered Investment Counselor
If you're just getting started in the industry, it's most likely you'll find your first job with one of the big retail advising firms, like Morgan Stanley Smith Barney in Bloomfield Hills, Troy, Farmington, Grand Rapids, and Saginaw or Edward Jones in Detroit, Ann Arbor, Lansing, and Flint. But with experience and the right qualifications under your belt, you'll be eligible to open up your own ship as an advisor, or go to work at one of the understated, but well-funded, boutique firms that serve the highest net-worth households in the state.
How to Obtain a Stockbroker License in Michigan
Securities broker-dealers and the stockbrokers that work for them are also licensed through the Department of Licensing and Regulatory Affairs. NASAA exams that must be passed prior to state licensure include the Series 63 Uniform Securities Agent State Law Examination or the Series 66 Uniform Combined State Law Examination. Either the Series 6 or Series 7 exam must also be passed based upon what type of investment products a registered rep's employer will have them working with.  Annuities and mutual funds require the Series 6, while more products such as stocks and options, which require a greater degree of personal management, require the Series 7.
<!- mfunc search_btn -> <!- /mfunc search_btn ->
FINRA (the Financial Industry Regulatory Authority, Inc) requires all that all stockbrokers complete continuing education courses to keep their licenses up to date. This involves participation in a computer-based training course that is to be completed after holding a securities license for between 21 and 27 months, and then every 36 months after that. This is referred to as the Regulatory Element of continuing education. In what is known as the Firm Element, stockbrokers will be required by their employer to participate in a once yearly training related to job duties, sales practices, and product knowledge.
How to Obtain a License to Sell Life Insurance and Fixed Annuities in Michigan
The Michigan Department of Insurance and Financial Services licenses life insurance producers. These producers are permitted to sell fixed annuities as well. A pre-licensing course consisting of a 20-hour classroom experience or an approved self-study course must be completed followed by the Michigan licensing exam, which is taken within a year of completing the course. The exam is scheduled through and proctored by who is contracted by the Michigan Department of Licensing and Regulatory Affairs.
Twenty-four credits of continuing education, with at least three credits in ethics, must be completed every two years in order to maintain a producer license in Michigan.
Life insurance producers sometimes sell variable annuities, which require additional licensure and examinations. They must register with FINRA and pass the Series 6 exam (Investment Company Products/Variable Contracts Limited Representative) or Series 7 exam (General Securities Representative). In addition, the Michigan variable annuities exam must be passed. Pre-licensing education is not required, but the continuing education conditions for both insurance producers and securities dealers apply to those who sell variable annuities products.
<!- mfunc feat_school ->
Featured Programs:
Sponsored School(s)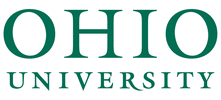 <!- /mfunc feat_school ->