Maryland is often overshadowed by its neighbors, but residents know that being near the center of the action in between the political powerhouse of Washington D.C. and the major financial and economic centers of New York and Philadelphia creates a unique blend of opportunity and access that can generate a whole lot of wealth.
<!- mfunc feat_school ->
Featured Programs:
Sponsored School(s)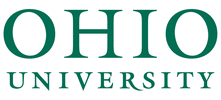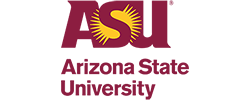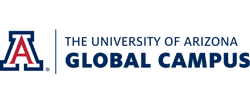 <!- /mfunc feat_school ->
That secret is out now that U.S. News & World Report has placed the state all the way up at number six on its 2018 ranking of the best states in the nation. And for financial advisors and industry professionals, the state does even better on a more exclusive ranking: according to Phoenix International's latest rankings of wealth and affluence in the country, Maryland comes in at number one for the number of millionaire households per capita.
For those households, and others concerned with maintaining and securing that wealth, highly-educated financial advisors are a must have service. According to the Maryland Department of Labor, Licensing and Regulation, 2021 there are projected to be nearly 6,000 personal financial advisors providing personal financial planning services in the state. That number, achieved through a combination of expansion in positions and turnover from existing roles, comes through the opening of approximately 500 jobs each year… one of which could be yours, with the right mix of education and ambition.
<!- mfunc search_btn -> <!- /mfunc search_btn ->
You'll find opportunities to practice at every level of the industry, from retirement and trust planning to insurance sales to educational funding. With top-ranked universities like Johns Hopkins in the state, it's a center for higher education, but not a cheap one: annual undergraduate tuition rates there come to $55,530 in 2020, which is almost as much as the state annual median household income of $60,293. Clearly, some planning is essential for families planning to send their kids to such institutions; financial advisors hold the keys to making it happen.
Getting The Right Education to Become a Financial Planner in Maryland
You'll need your own education if you want to be taken seriously as a planner in Maryland or anywhere in the country today. It's a field that is rapidly becoming more and more specialized, and the amount of information you need to absorb and master is far greater than you can pick up on the job, or even through self-study. Equally importantly, many of the standard industry certifications demand that you pick up at least some college credits to qualify.
That means you are heading for college, whether you pick a program in Maryland itself or in any of the other many universities nationwide.
Bachelor's Degrees for Financial Planners
The bare minimum for financial planners is a bachelor's degree. It does not, however, have to be a four-year degree dedicated to financial planning. Since it's such a broad industry, you have a lot of options for education that can lead you to your preferred specialty in it. That can be anything from a general business degree, to studies in financial services, to accounting, to completely unrelated studies like English or psychology.
With the right minor and right combination of electives, you can turn any of them into planning gold.
One consideration, however, is to make sure you pick a CFP Board-Registered major or minor along the way. That's because the CFP Board awards the coveted Certified Financial Planner credential, or CFP, which is considered the gold standard for planners. Part of the requirements for the CFP are to take at least 15 credits in 9 specified subject areas, which Board-Registered programs are guaranteed to include.
Explore our extensive list of Financial Planning Bachelor's Degrees.
Master's Degrees for Financial Planners
Another level where you can take care of those requirements, if you are climbing the financial planning ladder, or have only recently decided to get into the field after building a career in a different area first, is through a master's degree. These two-year advanced studies programs offer the same subjects for study as you will find at the bachelor's level, but they focus exclusively on the hard parts: advanced financial analysis, regulatory and policy development, complex trust and fiscal management strategies.
<!- mfunc search_btn -> <!- /mfunc search_btn ->
You will learn through active research and often via internships that allow you to apply your studies while still in school, and interpret them through the experience of working for successful professionals in the field. Master's degrees are a master class in financial subjects, and you'll find your career and compensation prospects climbing if you graduate with one.
Explore our extensive list of Financial Planning Master's Degrees.
Selecting an Accredited Degree Program
At both bachelor and master levels of study, picking schools that are fully accredited is a must. For a general accreditation, the sort that all American colleges and universities typically earn, that's a no-brainer. But in matters of business, such as finance and financial planning, you want the next step on the accreditation ladder as well: a specialty accreditation in business or accounting from one of these three agencies:
By maintaining close ties to the American business community, those organizations have a special perspective on the kind of curriculum, standards for instructors, and styles of grading and administration that businesses want to see in the backgrounds of their applicants. By attending a school or looking at degrees that hold those specialty accreditations, you will ensure you have that background and fall in at the front of the line for jobs in the industry.
Enrolling in a FinTech Bootcamp for Financial Planning
A fintech bootcamp gives you another option for standing out from the crowd when it comes time for job hunting or promotions. Fintech is the hot new field that has emerged from combining high technology with high finance: cryptocurrencies, blockchain-based smart contracts, machine learning analysis of financial trends and corporate fundamentals… they are all aspects of fintech that are in big demand out in the industry.
You can boost your knowledge and skills in those areas through a fast-paced bootcamp, which can be completed in only weeks or months. Using real-world financial data and learning by doing on a series of projects rooted in those technologies, you will pick up skills and techniques in subjects such as:
Advanced Excel analysis
Python programming and the use of financial libraries
Artificial intelligence applications in finance
Algorithmic trading practices
Blockchain technology and uses
Together with your class cohort, you'll focus on all the practical elements without getting tied down in theory or stuck with last year's textbook. Instructors who are coming straight from the industry help you stay aligned with the most recent developments.
You can find bootcamp programs offered in the traditional format, on-site and full-time, or you can take advantage of new online, part-time courses, such as these three that are available for Maryland residents from big-name colleges:
As other bootcamps do, these come with extensive career services offerings, such as resume polishing, interview prep, and portfolio building, all of which can help you either advance your career from your current position or get a fresh start in a high-paying role in finance.
Adding a Professional Certification to Boost Your Qualifications as a Financial Planner
Professional certifications offer a less intensive way to build your credentials in the industry, but one that is more common and way more widely applied. Almost every planner worth their salt will find a way to earn at least one of these credentials within a few years of getting started in the industry:
Chartered Financial Consultant (ChFC) – Requires 27 semester credit hours in specified courses, although not a completed degree, plus 3 years experience
Chartered Investment Counselor (CIC) – Not required; however, must hold a CFA, plus 5 years experience
Chartered Financial Analyst (CFA) – Hold 4 years combined professional and/or university experience
Certified Financial Planner (CFP) – Hold a bachelor's degree, plus 3 years experience
Personal Financial Specialist (PFS) – Have 75 hours personal financial planning education; also, hold a CPA, which requires a degree, plus 2 years experience
Holding one demonstrates your experience, knowledge, and education of financial planning. And to work your way up to positions of real responsibility and clients of high net-worth, you'll need to pick up one or more of them.
To get the CFP, you need not just the degree, but also the requisite coursework in 9 areas demanded by the CFP Board. If you are coming at all of this from outside the field, and didn't have the opportunity to cover those subjects when you were in school, you still have the option to enroll in a CFP Board-Registered certificate program to get qualified.
How to Obtain an Investment Adviser Representative License in Maryland
The Maryland Attorney General's Securities Division licenses candidates interested in becoming financial planners who offer specific investment advice to Maryland residents as investment adviser representatives (IARs) under the auspices of large national investment advisory (IA) firms, as well as IARs who establish independent IA firms of their own within the state. To be licensed as an investment advisor representative in Maryland, candidates must pass the North American Securities Administrators Association's (NASAA's) Series 65 Uniform Investment Adviser Law Examination and register with the Financial Industry Regulatory Authority (FINRA). Alternatively, you can apply for a waiver if you have sufficient education or experience in the field, or one of the following designations in good standing:
Certified Financial Planner (CFP)
Chartered Financial Consultant (ChFC)
Personal Financial Specialist (PFS)
Chartered Financial Analyst (CFA)
Chartered Investment Counselor (CIC)
Investment advisor representatives are found in the many well-known national, and global investment advisory firms located across Maryland. Major global investment firms with offices in Maryland include Charles Schwab, Morgan Stanley Smith Barney, and Fidelity. You're likely to find offices scattered in cities and towns across the region, offering many opportunities for entry-level IAR positions. You may also have luck applying to regional investment advisor firms in Maryland include Parrish & Company in Chevy Chase, Chesapeake Financial Advisors in Towson, or Main Street Advisors in Westminster, The Family Firm, Inc. in Bethesda, Broinco & Broinco LLP in Abingdon, Chapin Davis Investments in Baltimore, and Financial Network Investment Corporation in Owings Mills.
And, of course, once you have the right experience and qualifications under your belt, it's possible to set up your own shop in the state.
How to Obtain a Stockbroker License in Maryland
The Securities Division also licenses all broker-dealer firms operating within Maryland, as well as stockbrokers who sell investment products as registered representatives of these firms. Depending on the specific investment products they are selling, registered representatives are required to take either the Financial Industry Regulatory Authority's (FINRA's) Series 6 Investment Company Products/Variable Contracts Limited Representative Exam, or the series 7 General Securities Representative exam, which allows them to offer a more comprehensive suite of products that includes stocks. Stockbrokers in Maryland are exempt from NASAA's Series 63 Uniform Securities Agent State Law Examination if they only work with residents of Maryland. All stockbrokers also become registered in FINRA's CRD national database after passing the required exams and being approved for licensure.
<!- mfunc search_btn -> <!- /mfunc search_btn ->
Registered representatives must fulfill some continuing education requirements in order to maintain their license. The regulatory element consists of a computer-based training program completed within 120 days of the registered rep's second license renewal, and then every three years after that, as these training modules are updated to reflect regulatory changes and shifts in market trends. In addition to the required regulatory training, registered representatives engage in annual continuing education to sharpen sales skills and product knowledge in specific areas as determined by the brokerage firms that employ them.
How to Obtain a License to Sell Life Insurance and Fixed Annuities in Maryland
The Maryland Insurance Administration distributes life insurance producer licenses, which include the ability to sell fixed annuities to state residents, which is often a significant part of retirement planning. This license requires that applicants take a 20 hour pre-licensing course specific to life insurance and annuities through a Maryland-approved provider, and then pass the MD General Life Insurance Producer exam administered by PSI Exams Online. You must take the exam within 6 months of completing the pre-licensing requirement.
Completing 24 hours of approved continuing education courses every two years satisfies the license renewal requirements maintained by the Maryland Insurance Administration. Three of those hours must be dedicated to ethics education.
Insurance producers often work as independent contractors for the major insurance providers and opt to expand their offerings to include variable annuities and other investment products so as to be able to provide more comprehensive financial planning services. This requires them to take either the Series 6 Investment Company Products/Variable Contracts Limited Representative Exam or the Series 7 General Securities Representative Exam, resulting in additional licensure through Maryland's Securities Division.
<!- mfunc feat_school ->
Featured Programs:
Sponsored School(s)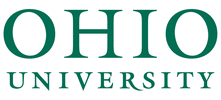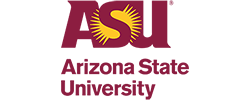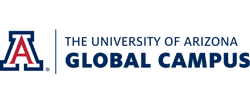 <!- /mfunc feat_school ->