The Nutmeg State isn't usually on the national radar when it comes to massive concentrations of wealth… as the third smallest state, tucked away between the behemoths of New York and Massachusetts, many people pass through here without even realizing it.
But it's an idyllic little bubble of quaint countryside with close proximity to the titanic capital of global finance, New York City, and that draws some of the wealthiest people in the country.
<!- mfunc feat_school ->
Featured Programs:
Sponsored School(s)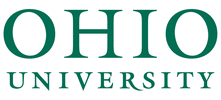 <!- /mfunc feat_school ->
In fact, the state has one of the highest concentrations of billionaire residents in the nation, right up there on the list with New York, California, and Florida. According to Forbes in 2020, Fairfield County alone is home to 15 billionaires. The county also ranked second on A.G. Edwards' Nest Egg Index, indicating that most of the county's residents have some portion of their income set aside for investments and personal savings. And they have plenty of income to save! Data provided by the U.S. Census Bureau in 2018 ranked Connecticut sixth in the nation in terms of highest average per capita personal income, at $76,348 yearly.
<!- mfunc search_btn -> <!- /mfunc search_btn ->
This area of the state is of particular interest to financial planners looking to establish relationships with high net worth state residents. In fact, the entire state offers a very strong market for planners who offer wealth management, retirement and estate planning, tax planning, and investment advisory services.
According to Census figures from 2019, almost 40 percent of state residents hold at least a bachelor's degree, showing the appreciation for and emphasis on education that Connecticut families have. It follows that financial planners specializing in helping families save for college would find many prospective clients in these counties, as children of college-educated parents are dramatically more likely to attend college themselves.
The Census Bureau also shows that the state is rapidly increasing in persons hitting retirement age. In 2019, almost 18 percent of the population were over the age of 65, a number that is only going to increase as the Baby Boom leaves the workforce. Financial planners in Connecticut who specialize in helping residents save for retirement and establish living will estate plans find a strong demand exists for their services.
Getting The Right Education to Become a Financial Planner in Connecticut
If you want to offer those services and tap into that market, however, you are first going to need to make sure you get the right education for the job. Sitting right next door to New York and dealing with many financial professionals who work in the city, the standards for educational excellence here are as high as anywhere in the country. You need to be set up to impress employers or clients on day one, and you'll do it with the right college degree.
Bachelor's Degrees for Financial Planners
For starters, you will need to pick up a bachelor's in a relevant field. Those basic four-year degrees could include:
Bachelor in Financial Planning
Bachelor in Financial Services
Bachelor in Accounting
Bachelor in Business
Bachelor in Trust and Wealth Management
But you're not really restricted to just that handful of selections. In reality, almost any kind of degree with an appropriate minor in business or financial planning can set you off on the right path. Enjoying diverse knowledge can allow you to pick a niche that fits with both market demand and your personal preferences.
It is important to select a CFP Board-Registered program, either for your full degree or minor, however. That's a key step to making sure that your education will count when you go to apply to become a Certified Financial Planner, as you surely will someday. That's the most respected certification in the industry, and you won't get it without taking 15 credits in 9 specified subject areas that the CFP Board lays out.
Check out our comprehensive list of Financial Planning Bachelor's Degrees to launch your career in Financial Planning
Master's Degrees for Financial Planners
You can also fulfill those CFP Board requirements at the master's level if you choose to go on to one of these advanced two-year degrees. Building on what you learned at the bachelor's level, a master's degree will involve a much higher degree of specialization and more intensive study into the details of what makes the finance world tick.
<!- mfunc search_btn -> <!- /mfunc search_btn ->
You can find master's programs in all the same areas as bachelor degrees when it comes to business and financial planning, and most of them offer internships or advanced research opportunities as part of the package. That means you get the kind of hands-on experience in the field that gives clients warm squishy feelings in their stomach when they are thinking about hiring you to handle their precious millions.
Check out our comprehensive list of Financial Planning Master's Degrees to launch your career in Financial Planning
Selecting an Accredited Degree Program
For your own peace of mind, you should be sure to select a degree at every level that has received not only the standard accreditation offered by one of the six regional accrediting agencies in the U.S. recognized by the Department of Education, but which also has a specialty accreditation from one of the three agencies that review business and accounting programs in the country:
These agencies go far beyond the basics of academic standards and look deep into the details of how these programs are put together, from the selection of instructors to how curriculums are devised and students graded. They ensure that every step is in line with the current needs of the American business community, which means you will be on the right page on day one after graduation.
Enrolling in a FinTech Bootcamp for Financial Planning
There are places that the business is heading that no college has been able to keep up with, though, cutting-edge applications of the latest breakthroughs in big data processing and information science that are being swirled together with the alchemy of financial transactions to develop hot new specialties like algorithmic trading and smart contracts.
In these expanding fields, you'll have to search elsewhere for the right education. That might mean enrolling in a fintech bootcamp.
Bootcamps are a short-term (weeks or months long), intensive, highly practical approach to training. They are driven by a series of projects that you will undertake with other members of your cohort, led by instructors who are hot off the front lines of the industry, and consist of work with the latest tools and techniques. You execute those procedures and processes on live data from real-world transactions, mimicking the same kind of jobs you'll find in the office.
While bootcamps started off as on-site intensives, something you treated as a full-time job for the duration of the program, today you can find more of them that are designed to be taken part-time and online to fit in more easily with your current career obligations. Some of those available to Connecticut residents include:
With the backing of major colleges, you get the best of both worlds with such programs: full academic support and scholastic resources, alongside cutting-edge education in subjects like:
Advanced Excel and financial libraries
Python programming
Algorithmic trading and machine learning
Ethereum and other blockchain technologies
Advanced analytical and financial modeling strategies
And, like most bootcamps, they include extensive career services to help you launch your job hunt with individualized counseling, job matches, and interview prep.
Adding a Professional Certification to Boost Your Qualifications as a Financial Planner
No matter what your educational or skill attainments, you'll find that you are facing a subtle roadblock in your career path if you don't also go on to obtain one of the many available professional certifications in the world of finance and investing.
These certifications typically require both education and some on-the-job experience, a combination that assures prospective employers or potential clients that you have not only knowledge, but proven, real-world abilities. Certifications include:
Chartered Financial Consultant (ChFC) – Requires 27 semester credit hours in specified courses, although not a completed degree, plus 3 years experience
Chartered Investment Counselor (CIC) – Not required; however, must hold a CFA, plus 5 years experience
Chartered Financial Analyst (CFA) – Hold 4 years combined professional and/or university experience
Certified Financial Planner (CFP) – Hold a bachelor's degree, plus 3 years experience
Personal Financial Specialist (PFS) – Have 75 hours personal financial planning education; also, hold a CPA, which requires a degree, plus 2 years experience
For financial planners, the CFP is once again key, but requires not just a bachelor's degree, but also a very specific set of courses in 9 subject areas for 15 credits. If you happen to have gone all the way through school without getting that qualification covered, however, there are CFP Board-Registered certificate programs you can enroll in that will specifically hit just those topics and get you up to speed quickly.
How to Obtain an Investment Adviser Representative License in Connecticut
Investment adviser agents, as they are referred to in Connecticut, must be registered with the state's Department of Banking. Applicants interested in become registered investment adviser agents in the state must pass the North American Securities Administrators Association's (NASAA's) Series 65 Uniform Investment Adviser Law Exam or the Series 66 Uniform Combined State Law Exam.
The examination requirement may be waived if the applicant holds one of the following designations:
Chartered Investment Counselor (CIC)
Chartered Financial Analyst (CFA)
Certified Financial Planner (CFP)
Personal Financial Specialist (PFS)
Chartered Financial Consultant (ChFC)
Chartered Life Underwriter (CLU)
Scores of investment advisory firms serve Connecticut's residents, some with nationally recognized names, and others local in reach. Among these are First Command Financial Services, Inc. in Gales Ferry; Northwestern Mutual in Westport, and, of course, The Hartford, located in its namesake city. You can also hang out your own shingle by establishing a sole proprietary investment advisory firm registered with the Connecticut Department of Banking.
How to Obtain a Stockbroker License in Connecticut
Broker-dealer agents in Connecticut must also register with the Department of Banking. Each applicant who wishes to become a registered broker-dealer agent must pass the Series 63 Uniform State Agents Securities Law Examination, in addition to a product-specific Financial Industry Regulatory Authority (FINRA) exam such as the Series 6 or Series 7.
<!- mfunc search_btn -> <!- /mfunc search_btn ->
FINRA is charged with handling continuing education (CE) programs for securities industry professionals in Connecticut. The Regulatory Element of continuing education is a requirement for all FINRA registered stockbrokers. This requires the completion of computerized review courses after being registered for two years and then every three years thereafter. Registered representatives must also participate in Firm Element training programs each year related to product knowledge and sales practices in the evolving regulatory environment of the financial services industry. This Firm Element CE typically covers specific content areas the firm has determined as being high priority.
How to Obtain a License to Sell Life Insurance and Fixed Annuities in Connecticut
The Connecticut Insurance Department regulates producers with lines of authority that include life insurance, as well as life settlement brokers, who may sell fixed annuities after passing the Connecticut life insurance producer exam. Examinations and applications are co-administered through the National Insurance Producer Registry (NIPR). The continuing education requirement for life insurance producers consists of 24 credit hours every two-year license renewal period. Three of these hours must be in laws/regulations/ethics, and six hours must relate directly to the producers specific line of authority, life insurance in this case. For those that opt for the Life Settlement Broker License, 15 hours of life settlement specific continuing education every two years satisfies renewal requirements.
Expanding product offerings to include variable annuities, which includes a stock market component, requires registration with the Insurance Department as well as a securities license and registration with the Department of Banking, and most often FINRA as well. The ability to sell variable annuities requires the Series 6 Investment Company Products/Variable Contracts Limited Representative license.
<!- mfunc feat_school ->
Featured Programs:
Sponsored School(s)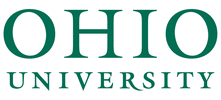 <!- /mfunc feat_school ->