With the largest economy in the United States, California is responsible for a whopping 14 percent of U.S. Gross Domestic Product. If the San Andreas ever finally does crack and snap the Golden State off into it's own Pacific island, it will suddenly find itself hosting the fifth largest economy in the world, competing with the likes of Germany and the United Kingdom.
<!- mfunc feat_school ->
Featured Programs:
Sponsored School(s)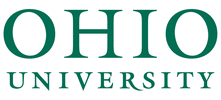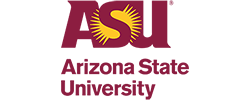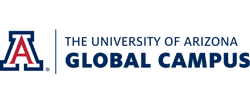 <!- /mfunc feat_school ->
Not only is the California economy big, but it's diverse. With world-dominating industries ranging from agriculture to entertainment to high tech, and with 4 million small businesses employing almost half of all workers in the state, California is uniquely resilient in the face of economic shocks.
That has built a lot of wealth over the years here, with Forbes ranking the state as having the highest number of resident billionaires in the country, with almost 170 as of 2020.
Those billionaires might not be your next client—or maybe they will be—but the point is there is a lot of money floating around California that demands expert guidance to manage.
<!- mfunc search_btn -> <!- /mfunc search_btn ->
According to California's Employment Development Department, the state's financial planning industry is expected to experience great occupational growth in the next two years. In fact, an estimated increase of 2.4 percent in the number of job opportunities is projected, which translates to an estimated 2,970 yearly openings. Securities, commodities and financial service sales agents are expected to see an increase of nearly as much, 1.6 percent,   or some 5,640 new jobs each year through 2021.
And whether billionaires or not, all those new planners will have plenty of prospective clients. The Public Policy Institute of California projects that by 2050, the state will be home to 45 million. The Institute's report goes on to say that California's age demographic will shift considerably during this period. It is estimated that by 2030, one in every five Californians will be age 65 or over, nearly twice the number as today. That's music to the ears of financial planners, who find a lot of lucrative business in the retirement set.
The state also boasts one of the largest immigrant populations in the country, which keeps a steady influx of younger clients coming as well, with families and education needs to be planned for. With the right education and certification, the Golden State is a place where financial planners can mint their own gold.
Getting The Right Education to Become a Financial Planner in California
Fortunately, the right education is a pretty broad category when it comes to financial professions. You can succeed in this business with qualifications in a lot of different areas as long as you have the basics down; some planners find that a study of human psychology is one of the best ways to understand both markets and marketing, so it's not like you have to hunker down for four years studying numbers to make a career in the business.
But you do need to consider the perspective of your future clients and potential employers. Degrees are often looked to as a sign of both your intentions and abilities. You need to pick a field that you can impress with as well as one that gives you the basic elements to build a career on.
Bachelor's Degrees for Financial Planners
Either way, you'll start off at the bachelor's level. The essential four-year degree is key to unlocking doors at almost every planning firm, and it's also a required item for achieving the most important certification in the field, the Certified Financial Planner (CFP) credential.
The organization that offers the CFP, the CFP Board, not only requires that you earn a bachelor's degree, but also that you cover a specified set of coursework in 9 different areas for at least 15 credits in areas that the Board deems necessary to effective financial planner education.
The easiest way to make sure your degree includes those components is to select a CFP Board-Registered program. Fortunately, there are degree plans in there from a diverse array of fields that keeps your options wide open, everything from business administration degrees to financial planning minors that you can tack on to a program in underwater basketweaving if you like.
Check out our comprehensive list of Financial Planning Bachelor's Degrees to launch your career in Financial Planning
Master's Degrees for Financial Planners
You won't find any underwater basketweaving programs at the master's level, however. This represents the next step up in the educational process for planners, a highly focused two year program that dives in deep on some aspect or another of business, financial planning, or investing.
These are the degrees that the very top level elites in the financial world have to their names, giving them the kind of expertise to make the big investing decisions with assurance and confidence. That's because, in addition to deep academic and theoretical work, most of these degrees also have an internship or other hands-on element that combines experience with knowledge for a formidable mastery of financial planning.
<!- mfunc search_btn -> <!- /mfunc search_btn ->
Better yet, you will find CFP Board-registered programs at this level as well, so if your bachelor's program didn't happen to include the right combination of coursework, you can still build your qualifications here to earn your CFP.
Check out our comprehensive list of Financial Planning Master's Degrees to advance your career in Financial Planning
Selecting an Accredited Degree Program
At both the bachelor's and master's levels, competency from your instructors and an up-to-date, well-rounded curriculum are incredibly important. Planning and investing firms rely on graduates who are properly trained to be able to hit the ground running when they are hired.
That's why it's important that you look for a program that has been properly accredited by one of the three specialty business accrediting agencies in the United States:
These organizations offer specialty accreditations for both business and accounting programs, going beyond the basic academic elements that standard regional accreditation covers by looking at all the elements of the degree with a business community perspective. They make sure instructors have the right background and are teaching the right subjects for a graduate to easily transition into the modern American business community.
Enrolling in a FinTech Bootcamp for Financial Planning
A fully-accredited college degree will definitely help you get in the door at any financial firm, but if you want to work your way up the ladder, you're going to need more than just a basic education can offer. There are hot new things happening in the world of finance that colleges haven't caught up to yet, things like cryptocurrencies and algorithmic trading.
To equip yourself with the knowledge and skills needed to become a key expert in those areas, you'll have to look at other educational options. One of the fastest and least expensive of those is enrolling in a fintech bootcamp.
Despite the name, you're not going to have to drop and give anyone twenty if you blow a drill on Advanced Excel formulas. But it does give you a sense of how intensive the course of training will be, covering subjects like:
Solidity smart contracts
Python programming with financial libraries
Machine learning and trading algos
Blockchain technologies like Ethereum
Advanced programmatic financial analysis
It's all crammed into a few weeks or months of study, undertaken on a cohort basis with a tight group of classmates. You'll learn it from instructors who have been busy practicing those same cutting-edge techniques in the industry themselves. And you'll learn it by taking on projects with real financial data and mirroring real-world requirements.
While they were once exclusively offered by private providers and conducted on site, today in California you'll find a mix of camps including those offered both on-site and online and on a part-time basis like the Berkeley FinTech Boot Camp. With the backing of a major college behind it, you'll find that more resources and additional services, like career workshopping and interview preparation, are available.
Either way, you'll get insights into the latest trends without breaking the bank but dramatically increasing your value to employers.
Adding a Professional Certification to Boost Your Qualifications as a Financial Planner
The ultimate demonstration of your commitment and competence will come with a professional certification. Considered as standard in the industry, these exist in an array of different specializations, but they are something almost every potential employer or individual client will want to see by your name.
Each of these requires at least some college education and usually some professional experience as well:
Chartered Financial Consultant (ChFC) – Requires 27 semester credit hours in specified courses, although not a completed degree, plus 3 years experience
Chartered Investment Counselor (CIC) – Not required; however, must hold a CFA, plus 5 years experience
Chartered Financial Analyst (CFA) – Hold 4 years combined professional and/or university experience
Certified Financial Planner (CFP) – Hold a bachelor's degree, plus 3 years experience
Personal Financial Specialist (PFS) – Have 75 hours personal financial planning education; also, hold a CPA, which requires a degree, plus 2 years experience
The CFP, which also mandates a certain type of college coursework in 9 subject areas, can also be had by combining your existing bachelor's degree with a specialized, CFP Board-Registered certificate program that offers exactly what you need to get qualified.
How to Obtain an Investment Adviser Representative License in California
The California Division of Corporations (DOC) licenses and registers investment adviser representatives (IARs), also known as registered advisers (RAs). Registration through the Financial Industry Regulatory Authority's (FINRA's) IARD (Investment Advisor Registration Depository) system is also required. In order to qualify to become an investment adviser in California, applicants must fulfill one of the following examination scenarios:
Pass the Uniform Investment Adviser Law Examination (Series 65); or
Pass the General Securities Representative Examination (Series 7) and the Uniform Combined State Law Examination (Series 66)
Countless investment adviser (IA) firms with globally recognized names are located across California, as are local and regional IAs. These include Bank of the West locations around the state; Edward Jones in Riverside (with offices in 24 other California cities); Goldman Sachs & Co. in San Francisco; Union Bank in Beverly Hills; Mutual of Omaha in San Diego; and Arbor Advisors LLC in Palo Alto. And, of course, with the right combination of moxie and qualifications, you are able to hang out your own shingle and practice individually as well.
How to Obtain a Stockbroker License in California
Broker-dealer agents, also called stockbrokers, are licensed through the California Department of Corporations and registered through the FINRA Central Registration Depository (CRD). Examination requirements include passing the Uniform Securities Agent State Law Examination (Series 63) or the Uniform Combined State Law Examination (Series 66), as well as the Series 6 or 7 FINRA-sponsored examinations pertaining to the particular financial products with which they intend to work.
<!- mfunc search_btn -> <!- /mfunc search_btn ->
Continuing education (CE) requirements that apply to all registered representatives include completing a computer-based refresher course after two years of registration and every three years thereafter. This element of CE is called the Regulatory Element. Additionally, FINRA requires all firms to provide a Firm Element of CE to its registered representatives. This provides training for representatives, keeping them informed of policy, product, and industry changes and/or developments.
How to Obtain a License to Sell Life Insurance and Fixed Annuities in California
Becoming a life insurance producer also allows for the sale of the popular retirement planning products known as fixed annuities. This requires licensure through the California Department of Insurance. For those agents only selling life insurance, a minimum of 20 hours of pre-licensing education is required, along with an additional 12 hours specific to ethics and the California Insurance Code. Examinations are given through PSI testing centers. Continuing education requirements for life-only agents include 24 hours every two years, with four of those hours in ethics training courses.
Life insurance producers who plan to sell annuity products must also complete eight hours of pre-licensing annuity training. Continuing education requirements for life plus annuity agents include the above mentioned 12 hours plus four hours of annuity training every two years. Life insurance producers who wish to sell variable contracts (life and annuities) must also register with FINRA, taking the Series 6 securities examination. Continuing education requirements of both FINRA and the California Department of Insurance apply to life insurance agents and require 24 hours every 2 years, including 3 hours specific to ethics training.
<!- mfunc feat_school ->
Featured Programs:
Sponsored School(s)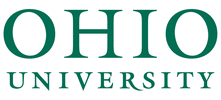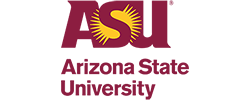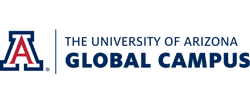 <!- /mfunc feat_school ->