Arkansas doesn't figure highly on national rankings for the wealthiest states in the nation… in fact, for 2020, it actually comes in 49th out of 50 in that list according to the World Atlas. So you might think that becoming a financial advisor here is barking up the wrong tree.
<!- mfunc feat_school ->
Featured Programs:
Sponsored School(s)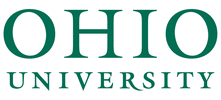 <!- /mfunc feat_school ->
But then there are the Waltons.
The fortune spawned by WalMart has minted at least four billionaires who live in Arkansas, some as a part of the Walton family itself and others, like Warren Stephens, who did very well by underwriting the company as it became a national juggernaut. Stephens became CEO of his uncle's investment bank, Stephens, Incorporated, in 1986, just in time to ride the WalMart wave.
Stephens is just one example of ways that you can spin a finance career into pure gold even in the poorest states, and an inspiration to future financial planners in Arkansas and elsewhere. Although you might not be lucky enough to land the next Walton family in your client base, you can still do quite well for yourself in places like Little Rock and Bentonville, places where high net-worth individuals settle in to take advantage of the state's low property and estate-tax burdens, and require services in areas like:
Retirement planning
Investment advising and risk management
Education planning and financing
<!- mfunc search_btn -> <!- /mfunc search_btn ->
Like the rest of the country, Arkansans are getting grayer and coming up on retirement age. But unlike other areas, the concentration of retirees isn't in the cities. According to 2019 data from the Census Bureau, more than half that population live in the rural areas of the state.
That means big opportunities for financial planners and investment advisors in every part of Arkansas. According to the state Division of Workforce Services, the state will see job gains of around 2.4 percent for personal financial advisors by 2021, with similar boosts for securities sales agents. But the real boom is for insurance sales agents, who will experience a 7.4 percent growth rate in the same period.
That leaves the field wide open for whatever direction you decide to take your career. What you need next are the experience and the education to get you there.
Getting The Right Education to Become a Financial Planner in Arkansas
These days, education in finance means a college education. You don't just start down in the mail room anymore and work your way up to a trading desk. Modern finance and financial planning are complex subjects that require in-depth education and advanced training.
That's not just from the resume perspective, either. As regulatory hurdles and client expectations have increased over the years, most of the in-demand or required certifications that are used in the industry require some degree of formal education as well. So to qualify you'll need to start off with at least a bachelor's degree.
Bachelor's Degrees for Financial Planners
Four-year degrees offer a broad basis of education that can take you in almost any direction in the field of finance. Combining professional level skills training with a generalist education in arts, the humanities, and critical thinking, you'll be a hit at parties as well as a sure thing to ace your Series 7 exam.
<!- mfunc search_btn -> <!- /mfunc search_btn ->
Because the CFP, or Certified Financial Planner, credential is so important in the industry, you should give strong consideration to attending a CFP Board-Registered program. Those degree plans include at least 15 credits in 9 specified subject areas that the Board mandates for anyone applying for their CFP.
Fortunately, though, you can find degrees in a wide variety of fields that are registered. A few of those include:
Bachelor in Financial Planning
Bachelor in Financial Services
Bachelor in Accounting
Bachelor in Business
Bachelor in Trust and Wealth Management
That kind of flexibility allows you to specialize your career path without sacrificing eligibility for one of the premier credentials in the field.
Explore our extensive list of Financial Planning Bachelor's Degrees.
Master's Degrees for Financial Planners
Beyond the bachelor's level, many financial planners and investment professionals find that it is worth their while to go on with an additional two years to earn a master's degree. Master's programs are available in all the same general subject areas as bachelor's degrees, but offer a far more focused and in-depth exploration of those topics. You'll get the kind of advanced education that will really polish your professional credentials, whether in:
Wealth management
Risk assessment and investing
Retirement planning and trust governance
Educational planning and investing options
And you'll also find that many master's degrees are available with CFP Board Registration, meaning that they include those required 15 credits you will need to qualify for your CFP. That means you get a second bite at the apple if you happen to be switching careers and didn't get those credits at the bachelor's level. Selecting an Accredited Degree Program
Whether at the bachelor's or master's level, you'll want to make sure that the program you select hits all the highest quality standards for not just a general American college education, but also in the particular category of business and investing.
The only way to do that is to be sure to pick a program that is accredited by one of the three American agencies that offer a specialty business or degree accreditation:
By maintaining close ties to the business community, and assessing degree programs in terms of their instructors, curriculum, and administrative standards, these agencies offer assurance that you are getting exactly the kind of education that potential clients or employers will be looking for once you graduate.
Explore our extensive list of Financial Planning Master's Degrees.
Enrolling in a FinTech Bootcamp for Financial Planning
Even the best college degree is inevitably a little bit behind the current state of the art in the industry. Things move fast when you blend high technology with exotic financial instruments, and academia can't always keep up.
That's why another option for you to consider, either instead of or in addition to your higher education options, is a fintech bootcamp.
These camps last for a few weeks or a few months and give you an up-to-date education in elements of financial technology that most college degrees are years away from embracing. You'll learn cuttingedge subjects like:
Python coding for financial analysis
Solidity smart contracts
Machine learning analysis
Ethereum and blockchain use
Instructors who have come straight from the coal face in the fintech industry lead you and your cohort through these topics in a series of project-based learning modules that give you hands-on experience working on the same kind of analytical problems you would face on the job, using the same real-world financial data.
More and more of these bootcamps are available online today, like these two six-month, part-time programs open to Arkansas residents:
Like many such programs, they come complete with career-planning assistance that can help you polish up your resume and project portfolio for advancement at your current employer or placement at a new organization for a lot better salary.
You'll get your foot in the door with some of the most in-demand technologies used in financial planning today, and do it all in less than a year.
Adding a Professional Certification to Your Qualification as a Financial Planner
No matter what your tech skills look like, the industry today is heavily regulated and highly risk-averse, which means that you're also going to want to prioritize getting the right kind of certification to impress potential employers and put your clients at ease.
Almost all such certifications require a formal college education, or at least a number of credits at the college level, combined with some experience in the field:
Chartered Financial Consultant (ChFC) – Requires 27 semester credit hours in specified courses, although not a completed degree, plus 3 years experience
Chartered Investment Counselor (CIC) – Not required; however, must hold a CFA, plus 5 years experience
Chartered Financial Analyst (CFA) – Hold 4 years combined professional and/or university experience
Certified Financial Planner (CFP) – Hold a bachelor's degree, plus 3 years experience
Personal Financial Specialist (PFS) – Have 75 hours personal financial planning education; also, hold a CPA, which requires a degree, plus 2 years experience
The all-important CFP, with its stringent requirements, has yet another option for you here if you already have a bachelor's but didn't get the mandatory 15 credits in the specified subject areas… there are a number of stand-alone certificate programs that are CFP Board-Registered that allow you to correct that deficiency without going back and earning a master's or another bachelor degree.
How to Obtain an Investment Adviser Representative License in Arkansas
Investment adviser (IA) firms and firm representatives (IAR) in Arkansas must register with the Arkansas Securities Department. An IAR works to represent an investment advisor, and must pass the following examinations:  the Uniform Investment Adviser Law Examination (Series 65 examination); or the General Securities Representative Examination (Series 7 examination) in combination with the Uniform Combined State Law Examination (Series 66 examination). Registration in Arkansas is done through the Financial Industry Regulatory Authority's (FINRA's) IARD (Investment Advisor Registration Depository) system.
Examination waivers may be granted to aspiring IARs who already hold the following certifications or professional designations:
Certified Financial Planner (CFP) of the Certified Financial Planner Board of Standards, Inc.
Chartered Financial Consultant (ChFC) of the American College, Bryn Mawr, Pennsylvania
Personal Financial Specialist (PFS) of the American Institute of Certified Public Accountants
Chartered Financial Analyst (CFA) of the Institute of Chartered Financial Analysts
Chartered Investment Counselor (CIC) of the Investment Counsel Association of America, Inc.
Although it may not be Wall Street, Arkansas has its share of heavy hitters when it comes to investment advisory firms. One of the largest off-Wall Street investment banking firms, Stephens, Inc., run by billionaire Warren Stephens, can be found in Little Rock. Others include First Command Financial Services in Little Rock; Edward Jones with offices in Little Rock, Fayetteville, Fort Smith, Pine Bluff, Hot Springs and Jonesboro; as well as Raymond James and UBS Financial Services, both with offices in Little Rock.
How to Obtain a Stockbroker License in Arkansas
Agents of broker-dealers are also required to register with the Arkansas Securities Department. Applicants must pass at least two securities examinations that test their knowledge of the Arkansas Securities Act and the Rules of the Arkansas Securities Commissioner. These exams, better known as the Securities General Knowledge Examination (Series 7) and the Uniform Securities Agent State Law Examination (Series 63), are offered at Prometric testing centers in Little Rock and Fort Smith. To complete the process, broker-dealers who employ these agents must then submit a Form U-4 Uniform Application for Securities Industry Registration through the Central Registration Depository System (CRD).
<!- mfunc search_btn -> <!- /mfunc search_btn ->
Once registered, agents must submit to continuing education requirements that must be fulfilled after being licensed for two years, then every three years thereafter. The Financial Industry Regulatory Authority (FINRA) requires a Regulatory Element course, as well as a Firm Element provided by the broker-dealer firm. Both of these elements are intended to keep registered agents abreast of changes in regulations, investment products, and sales protocols.
How to Obtain a License to Sell Life Insurance and Fixed Annuities in Arkansas
The Arkansas Insurance Department licenses producers to sell life insurance and/or fixed annuities. Pre-licensing education, amounting to 36 hours of classroom instruction, must be taken before applicants are qualified to take the Arkansas Insurance Department Licensing exam, which is offered through PSI Services. The actual license application and distribution is managed through NIPR, the National Insurance Producer Registry. Once licensed, insurance providers must complete 24 hours of continuing education every two years, with three of those hours specific to ethics classes.
Licensed life insurance producers in Arkansas may wish to become variable life and variable annuity agents. This requires sponsorship from a broker-dealer firm so as to be eligible to receive a securities license by passing FINRA's Series 6 or Series 7 examinations. Continuing education requirements of both the Arkansas Insurance Department and FINRA apply to life insurance and variable annuity producers.