Perhaps you've just earned your Series 65 and are ready to start your career. Perhaps you've been operating as an independent RIA, but are looking for a change of pace by filling a position with a firm. Perhaps you're looking to secure a position with one of the big firms, or perhaps it's a smaller regional firm that has a position you're interested in.
<!- mfunc feat_school ->
Featured Programs:
Sponsored School(s)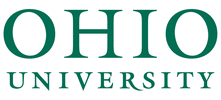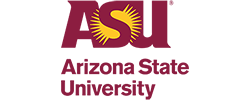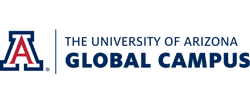 <!- /mfunc feat_school ->
Having some years of experience under your belt puts you in a position to highlight your successes in growing client assets under management, and this often speaks for itself. But if you're still green or only been working as an investment advisor representative (IAR) for a year or two, you'll need to be creative in highlighting what makes you the best person for the job. Here you'll find some tips on how to craft a resume that proves you are capable of earning the trust of clients, and ultimately growing their assets.
Objectives
Resumes that include objective statements rarely make those statements specific enough to be actionable. Ultimately, your objective is to get a job, so your career statement, or what used to be called your objective, should resonate more along the lines of what sets you apart from other IARs.
Maybe you speak a foreign language, have experience in the government sector, or served as an advisor to a charitable organization. These highlights of your resume can be gleaned once the reviewer reads your skills, experience, and affiliations sections, but listing them at the top makes them your resume's differentiator. You can use a title, bullet points, or a headline to describe yourself. An example might be, "Native Spanish speaker with dynamic presentation skills and government buying experience."
Relationships
As a financial advisor, your most valuable asset is your ability to create and maintain relationships. To demonstrate relationship building you should include affiliations such as lead groups, professional networking or trade organizations.
If you have been the recording secretary for your region's Association of Financial Experts, include that. If you have been a faithful attendee of the First Thursday Financial Advisors Luncheon where you learned how to build your client base, include that.
The second most valuable asset is your understanding of people's financial goals and lifestyles. To demonstrate your understanding of lifestyle and you ability to connect with people in your community – families just like the one's you'll be advising – you should include extra-curricular activities on your resume.
Maybe you organized a kickball league in your county or participated in a poker run to raise money for underprivileged children. You may be a contributor to a local newspaper or a part-time assistant coach for your local high school football team.
These engagements show hiring managers you are connecting with people in the community. They also give some insight to your personality.
<!- mfunc search_btn -> <!- /mfunc search_btn ->
Experience
It is important to be able to demonstrate growth in expertise as you've progressed in your career. For this reason a good resume will demonstrate the breadth and arc of your experience.
Begin with your most recent position. If you held more than one role with the firm, use the firm name to head the section and your full dates of employment. Detailing your role and responsibilities won't do much to garner attention, but highlighting your accomplishments in helping clients grow assets will. The experience section of the resume is not where you describe the job; it is where you detail how you contributed to the company.
Perhaps you grew a particular client segment, give measurements of that growth and the time period. Maybe you introduced a new client segment; explain how and why that segment was a good fit for the firm and how it contributed to the firm's profit.
Education
Financial advisors are expected to help clients navigate the world of investment products. They need to understand the intricacies involved in portfolio planning and have the knowledge to discern wise investments from risky ones.
Most financial advisors earn an undergraduate degree in some area of finance. Your education section in your resume should name your highest degree first with the granting institution, its location, and the year you earned the degree. You may also include your coursework in finance to demonstrate a focus.
Perhaps you took global economics, economics of underdeveloped countries, global markets, and international aide courses. These classes demonstrate a focus in international finance. Include them as part of your education to indicate to hiring managers that you have knowledge of global markets.
<!- mfunc search_btn -> <!- /mfunc search_btn ->
Certification and Licenses
Your resume should include a section specific to all licenses you hold and have held, indicating when they were issued, and if allowed to lapse voluntarily, an explanation as to why, whether it was due to a change in focus or a change in vocation.
In addition to indicating your Series 65 and/or 66, include mention of state issued insurance licenses and all other SRO licenses you've earned. Maybe you started by selling fixed annuities under an insurance license while working for a local producer. Perhaps you were a broker selling securities or variable annuities under a Series 6 and 7 licenses and have kept them current.
Don't look at the resume as a way to secure the job. Resumes have the primary objective of securing an interview, so that's what you're really looking for the resume to accomplish. However, since your resume is a snapshot of your professional accomplishments and your personality, if your resume was well received, you can feel good that you'll be well received in the interview.