Capgemini, a global leader in consulting, digital transformation, technology and engineering services, published its annual World Wealth Report 2020, and there are some key takeaways for financial advisors and planners.
<!- mfunc feat_school ->
Featured Programs:
Sponsored School(s)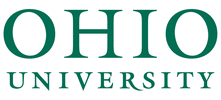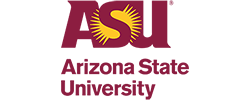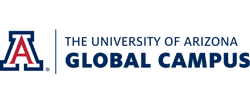 <!- /mfunc feat_school ->
The biggest takeaway? High Net Worth Individuals (HNWI) wealth and population grew by almost 9% globally in 2019 despite a global economic slowdown, according to the report.
Read on for our analysis of the report and key takeaways to consider as you plan your investment strategies for clients.
COVID-19 Implications for World Wealth
Despite the optimistic numbers for HNWIs in North America in 2020, the COVID-19 pandemic wreaked havoc on global markets from February to March 2020 – a downslide of anywhere from 6% to 8% of global wealth.
"In the face of today's extraordinary uncertainty, wealth managers and firms are finding themselves in uncharted waters," said Anirban Bose, Capgemini's Financial Services CEO and Group Executive Board Member. "This unpredictable period may also present opportunities for firms to reassess and reinvent their business and operating models to be more agile and resilient."
Top Investing Trends in 2020
Overall, investment priorities in 2020 shifted to sustainable investments that reflect investors' commitment to social and environmental initiatives. Sustainability, followed by hyper-personalization and BigTech, were the trends that gained traction in 2020.
<!- mfunc search_btn -> <!- /mfunc search_btn ->
"Analytics and automation as well as emerging technologies like artificial intelligence, can enable firms to enhance revenues through better client experiences while reducing costs by streamlining processes," Bose said.
Sustainable Investing
Sustainability is a buzzword in the modern business landscape and investing is no different. Renewable energy, sustainability, carbon footprints and net-zero emissions are all likely to affect businesses in the years to come.
According to Capgemini, an increasing interest in sustainable investing offers wealth managers a high-potential investment opportunity. HNWIs are planning to allocate 41% of their portfolios to sustainable investments by the end of 2020 – 46% by the end of 2021.
"Funds focused on socially responsible investing have been a rare bright spot in 2020 market activity, and HNWI investment in recognizes social/environmental impact as well as the financial value. The top reasons driving HNWI interest in sustainable investing are higher returns and lower risks – 39% expect to receive higher returns from SI products, while 33% view SI as sound and less speculative. Interestingly, already 26% of HNWIs cite a desire to give back directly to society," the report said.
Hyper-personalization
Hyper-personalized services and products greatly affect how people move through their lives. Think of the customized digital ads that are served to you as you scroll through your Facebook page or Amazon's recommendations for products based on your purchase history. Bespoke services have come to be expected in general, but especially for HNWI individuals. Advisory firms must become like the Ritz-Carlton, offering guests turn-down services complete with low lighting and a chocolate on your pillow.
Equities were the most important assets in early 2020, accounting for 30% of the financial portfolio for HNWIs globally. Unpredictably also drove asset adjustments, higher client expectation and advisory fee scrutiny.
Highly personalized offerings powered by AI, analytics and technology can meet HNWI expectations to interpret clients' risk profiles; develop personalized portfolios and tailored advice using machine learning; and customize reporting to ensure a holistic view of a client's entire portfolio.
BigTech
BigTech continues to dominate not only the social sphere but investment offerings, too – especially with younger investors.
High Net Worth Individuals are doubling down on the wealth management products from BigTech, with HNWIs in Latin America and Asia-Pacific most likely to adopt BigTech offerings – those younger than 40 to the tune of nearly 90%.
According to the report, "74% of HNWIs report a willingness to consider wealth management offerings from BigTech, jumping to 94% among the 22% of HNWIs who say they may switch their primary wealth management firm in the next 12 months."
Capgemini said as BigTech gains financial services ground, wealth managers must enhance digital customer engagement, optimizing the client journey to remain competitive.
<!- mfunc search_btn -> <!- /mfunc search_btn ->
Think of how different consumer behavior is now, for example, in the post-Amazon eCommerce landscape. Consumers expect what they want immediately at the lowest possible price, which has shifted to other industries as well. Ultimately, the customer journey will continue to be one of the most important factors for businesses moving forward.
World Wealth: By the Numbers
$18 trillion: The amount of global wealth lost from global markets in February and March 2020.
9 percent: The HNWI wealth and population grew by this amount globally in 2019.
11 percent: The increase in both the HNWI population and wealth in North America in 2019.
37 percent: The amount of wealth growth in 2019 in North America.
Overall, successful financial advisors and planners will be the ones who can quickly meet the needs of their clients' demand for easily accessible information and tailored investment strategies. Ultimately, investing in sustainable portfolios and BigTech will affect investors beyond just HNWI clients, who were only .2% of the global population in 2018.
Capgemini broke down the methodology used in the World Wealth Report 2020.